Get A Free 30-min Consultation

Optimize Your cloud Infrastructure with Our Amazon Cloud Based Services
A3logics is an AWS Premier Consulting Partner with deep expertise in AWS cloud services. We help enterprises leverage AWS to transform their businesses through agility, innovation and cost efficiency.
We enable mission-critical workloads and low-latency applications on AWS and deliver managed services on AWS for computing, storage, database, networking and security.
With a strong focus on cloud governance, We ensure security, compliance and optimized cost management of Amazon cloud services deployments.
As an AWS Registered Education Provider, We also offer AWS training and certification programs for IT professionals.
Companies that trusted us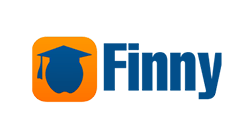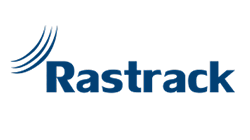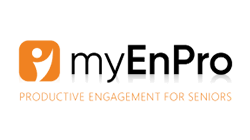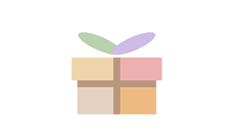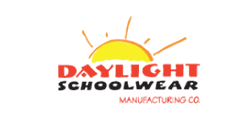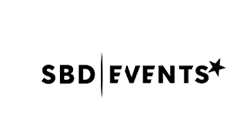 Our Offering of Amazon web services
Amazon Cloud Services Offered By Us
At A3logics, we specialize in providing comprehensive Amazon Web Services (AWS) solutions to help businesses of all sizes unlock the full potential of the cloud. Our team of AWS-certified experts has years of experience designing, deploying, and managing cloud-based infrastructures that optimize performance, increase efficiency, and reduce costs.
AWS Consulting
AWS consulting from A3logics helps evaluate enterprise readiness for AWS and understands key objectives and constraints to develop pragmatic roadmaps. We analyze current state architecture and identify opportunities for cost optimization, increased scalability and better manageability on AWS.
AWS Integration
Integrate your enterprise applications and workloads with AWS services through customized solutions. A3logics implements integrations for identity management, security, storage, networking, analytics and more using Amazon web services. A3logics specialists integrate on-premises identity stores with AWS IAM and implement MFA, SSO and federated access to enhance security.
AWS Managed Services
A3logics manages clients' AWS environments and associated services, including EC2 instances, VPCs, IAM roles, security groups, routing tables and network ACLs. We deliver a unified interface for providing and managing resources on Amazon web services—24x7 monitoring and managing client AWS accounts.
AWS Implementation
Move your infrastructure and applications to the cloud with A3logics' AWS implementation services. We help set up virtual networking, computing, storage, database, security and other services on Amazon web services as per your technical and business requirements. Rapid and seamless deployment of solutions on AWS.
AWS Cloud Migration
Leverage A3logics' expertise in migrating enterprise workloads to Amazon web services. We seamlessly migrate environments, including computing, networking, applications, storage, database and backend systems, to AWS with no service disruption. Proven methodologies for migrating petabyte-scale data and mission-critical applications to AWS.
Data Warehouse On AWS
A3logics specialists help clients evaluate options and set up scalable data warehousing solutions on Amazon Redshift or Athena. We optimize performance, manage to scale and ensure the high availability of data processing systems deployed using Amazon web services.
SUCCESS STORY
Leveraging the power of AWS to enhance accuracy and ensuring security.
Successfully deployed a mobile security management platform that prevents sophisticated attacks on enterprise networks using AWS cloud computing.
Read More
OUR APPROACH
Revolutionize Your Cloud Infrastructure: Our Proven Approach To AWS Consulting Services
AWS Consultation
Leverage A3logics expertise for strategic consulting on Amazon web services. We help evaluate enterprise cloud readiness and understand key business drivers and constraints to optimize cloud investments.
Strategize
A3logics consultants analyze clients' business goals and priorities to determine how Amazon web services can deliver measurable business value. We evaluate current infrastructure, application landscapes, technological requirements and gaps to build tailored cloud strategies.
Develop
A3logics works with clients to develop multi-year roadmaps for their journey to Amazon web services. Roadmaps encompass initiatives, implementation models (build vs buy), migration profiles and timelines, governance frameworks and organization changes.
Test & Execute
A3logics architects and engineers help set up secure, scalable and high-performing solutions on Amazon web services as per roadmap milestones. We validate, test and monitor cloud deployments intensively before launching into production environments.
Monitor Cloud Platforms
A3logics manages and monitors networks, servers, databases, storage, operating systems, applications and associated services deployed on Amazon web services. We deliver actionable insights and recommendations for optimizing costs, performance, security, and compliance.
Secure The Cloud Operation
A3logics uses a Zero Trust approach to securing Amazon web services deployments and client data. We implement identity and access management, network security practices, encryption at rest & in transit, vulnerability scanning, patching and more to protect client investments on the cloud.
WHY CHOOSE US?
Why choose A3logics as Your AWS consultant
With our deep understanding of AWS and commitment to customer success, we're confident that we can help you unlock the full potential of the cloud.
AWS Expertise Team
AWS Best Practices
Dedicated 24*7 Support
Security Compliance Management
Reduce Cost
Hybrid Flexibility
FREQUENTLY ASKED QUESTIONS
Uncover The Information You Seek With A3logics FAQs
Amazon Web Services (AWS) is a comprehensive collection of infrastructure and platform services that make it easier, more affordable, and more secure for companies to store, manage, process and analyze huge amounts of data. AWS provides tools for businesses to scale and optimize their applications in the AWS cloud to meet business demands, grow quickly, and lower costs.
AWS allows you to pay only for the computing capacity you actually use. There are no upfront investments or long-term contracts required. With Amazon EC2, you can launch virtual servers on-demand that run in Amazon's scalable cloud infrastructure. AWS Simple Storage Service (S3) provides infinite storage from anywhere and is durable enough for mission-critical data.
Amazon also offers a wide range of services, including database, analytics, big data, networking, computing, storage, database, Lambda serverless compute, IoT, partner, email, satellite, and more. New services and features are released regularly based on customer feedback and market needs.
AWS has become highly popular due to its scalable and affordable infrastructure with pay-as-you-go pricing, huge service portfolio, global reach with 12+ AWS regions worldwide, focus on security and compliance, durability, storage, and proven reliability by many large enterprises. Customer loyalty and trust in AWS is been built for more than 2 decades through constant innovation and customer obsession.
While Google Cloud Platform also provides excellent services, AWS continues to lead in breadth and depth of services, global reach and maturity of platform and tools. However, Google Cloud has strengths in AI/ML, networking, hybrid cloud and sustainability. Comparing AWS and GCP comes down to priorities, needs and partnerships.
AWS and GCP are excellent choices and can work for any workload. Based on your specific requirements around services, cost, scalability, management, security, performance, partnerships, support, etc., It would evaluate both. Go with the platform that best meets your key needs and objectives, has the most robust ecosystem fit and has proven ability to grow with your business over the long term. Both vendors also provide tools for portability, so you can always migrate workloads between the platforms if needed.
Here are some key differentiators of Amazon Web Services (AWS) from other cloud providers:
● The breadth of services: AWS provides the broadest range of cloud services , including computing, storage, networking, database, analytics, IoT, machine learning, mobile services, and more. No other cloud has as many services to suit any workload.
● Global infrastructure: AWS has the most extensive global network of data centres with 12+ geographic regions and 44+ availability zones worldwide. This provides low latency access and redundant infrastructure.
● Pay-as-you-go model: AWS is the only major cloud with a true pay-as-you-go model. You pay only for what you consume and can scale up or down as needed. There are no long-term contracts or upfront commitments. This makes it very affordable and flexible.
● Deep integration with AWS services: AWS services are built to integrate tightly. For example, Lambda can be integrated with APIs, SNS, SQS, ECS, EC2 and more. Using multiple AWS services together enhances value exponentially.
Major managed services in AWS include EC2 Management, EBS Optimized Storage, Auto Scaling, High Availability, Sharing and Subscriptions Models, Encryption, Backup, Monitoring, Logging, Alerting, Network management, Host-based security groups, Dedicated hosts, Outpost etc.
An AWS consultant helps clients make the best use of AWS services. Key responsibilities include:
● Evaluating client's cloud readiness and key objectives.
● Developing multi-year AWS strategies and roadmaps.
● Reviewing architecture and guiding cloud-native best practices.
● Providing solutions architecture support for moving workloads to AWS.
● Assisting with implementation, migration, integration and optimization of workloads on AWS.
● Managing governance, security, compliance, costs, and key metrics across AWS accounts.
AWS services are used to build and scale applications and infrastructure in a secure, reliable, and cost-effective way. They are used for computing, storage, networking, database, analytics, management, security, deployment, and more.
Using multiple AWS services together allows you to easily develop and run complex solutions that provide rich functionality, scale automatically, and minimize management overhead. AWS accelerates innovation through an innovative service portfolio, tools, and ecosystem.