Get A Free 30-min Consultation

HIRE THE TOP AI DEVELOPERS AND SUPERCHARGE YOUR BUSINESS WITH ARTIFICIAL INTELLIGENCE TECHNOLOGY
Have you ever wondered about how fruitful AI can be for your business? It can make the tables turn and skyrocket your success.
Artificial intelligence is a game-changer for any business. In a world overflowing with data, where the speed of information outruns human processing capacity, artificial intelligence becomes the need of the hour.
If you hire AI developers it's not just about being smart; it's about making your business processes precise, faster, and super effective.
That's exactly where A3logics one of the top change the highlighted to artificial intelligence companies in usa comes into the picture
At A3logics, our mission is crystal clear " to see your business not just grow but mature into its full potential, irrespective of its current size.
How do we make this happen?
Well, it's simple, we provide the best artificial intelligence services for your business needs.
Automating Customer
Communications
Strengthen Brand Loyalty
with Personal Touch
Increase Forecasting Accuracy

Effective Sales Process
Companies that trusted us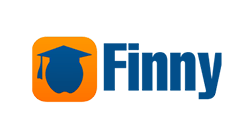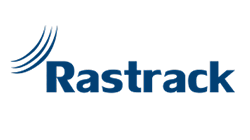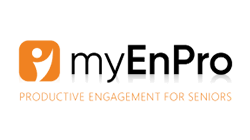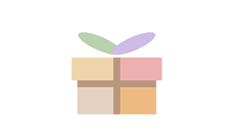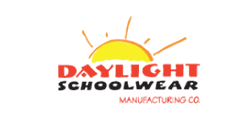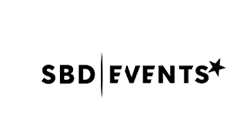 SUCCESS STORY
Revolutionizing Language Learning with AI-Powered Personalized Tutors
Implemented advanced machine learning algorithms, including OpenAI's GPT, to develop an AI-powered recommendation engine for a global e-learning client. The app encourages real-time interactions, targeted practice exercises, and repetitive learning, resulting in increased user engagement and an effective learning experience.
Read More
WHAT WE ARE OFFERING
Our Expertise in Emerging Technologies
Faster Processing & Enhanced System Performance with AI & Machine Learning Development company Services. Our expert consulting services at A3logics also help implement the solutions we recommend in simple, cost-effective ways that ensure business continuity.
Our Tech Stack in Artificial Intelligence Development
Python
Big data
Machine learning
Data Bricks
Tableau
TensorFlow
Azure
AWS
API
DevOps
Kubernetes
Oracle
Industries We Serve
Healthcare
Fintech
IOT
Avionics
Telecom
Robotics
PROCESS
AI Development Process We Follow
Experience the AI excellence with Our Artificial Intelligence Development Process
Discovery phase
Determ ine if there is enough data to start ML R&D and define key metrics after exploring and evaluating the client's infrastructure, data sources, and services. Create a prototype for the machine learning MVP.
Reliable data workflows
Using an appropriate modern data stack, you can create a stable and continuous data flow for available data sources. This facilitates analytics, alerting, and the generation of ML datasets.
Modeling &
Experimentation
This is an iterative process that begins with the development and training of the ML model according to defined product goals, followed by the evaluation and integration of the prototype into a real environment to collect feedback, perform A/B testing, and adjust the model accordingly.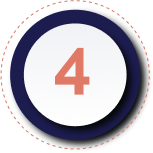 ML pipelines and
deployment
Ensure the whole ML lifecycle is automated by building a scalable, resilient production workflow, from a model (re)training to deployment.
Operate, monitor,
and improve
In this step, we will ensure smooth operations, minimize costs, and examine ways to improve quality and performance. This iterative process might also be triggered by steps 2 and 3.
FREQUENTLY ASKED QUESTIONS
Check these frequently asked questions and learn more about our artificial intelligence services
Artificial Intelligence is based on building smart and highly intelligent machines. On the other hand, machine learning is the subset of artificial intelligence that helps develop AI-driven apps.
Deep Learning is a subset of machine learning used to train a model with complex algorithms and large data sets. If you need help with AI, ML and Deep learning solutions talk to one of the top machine learning companies- A3logics.
Here are a few of the top use cases of machine learning in businesses:
● Fraud detection
● Self-driving cars
● Process automation
● Healthcare
● Chatbots
The cost or charge of developing AI for your business will be as unique as your business requirements and organizational goals. At A3logics, we start by studying & analyzing your business so that we can come up with innovative AI solutions for your specific needs. The quote we provide will be commensurate with the size of the effort that will be put into the project. Rest assured that we will always ensure that our customers are satisfied and get the maximum value for their money. If you are interested in getting an estimate or want to know more, please message us with your business needs, & we will get back to you with a tailored quote. We are one of the leading top Ai development companies in USA
Our team of experienced artificial intelligence developer is undoubtedly our best resource. Our team works with Python, OpenCV, Tensorflow, Vue.js, and SVMon for IoT, Business Intelligence, Data Analytics, Artificial Intelligence, and ML to ensure your business gets the best AI services.
Here's a look at our AI development processes for businesses.
Analysis of project requirements:
First, we listen closely as our customers tell us about their unique business needs and the challenges they face. This helps us understand their business and develop the best AI solutions for their organizational goals.
Project Framework:
Once the project is underway, our team comes up with a framework for the execution of the project. This helps us meet deadlines and deliver on time every time.
Mock-up creation:
We then work on a prototype to see how well the product performs. This way, we can fix issues & bugs before the actual software goes live.
AI development and implementation:
Once the bug fixing is over, and the project gets the green light. We develop the actual software and implement it carefully.
Test & launch:
This is where our experienced QA testing team comes in! Ensuring we deliver projects on par with the best in the industry.
Continuous support and maintenance:
We believe in post-sales engagement with our customers to ensure they receive continuous support and maintenance even after the project is completed.
In case of any query, talk to experts in Ai Development & Machine Learning Company- A3logics. We are known for our 19+ years of extensive experience in the Industry.
Our team of dedicated & expert AI software developers is led by an industry expert who, in addition to being an accomplished robotics engineer, is also interested in artificial intelligence research. Our resources have years of experience in the information technology and service industries and are skilled in Robot Operating systems (ROS).
There is no one-size-fits-all answer to this question, as the time it takes to integrate artificial intelligence into your business depends on several variables. This could be your company's size, unique business needs, and vision. However, on average, it might take anywhere from 4 months to 6 months to develop artificial intelligence software. With your right support, we can deliver the project well before the expected deadline.
Book a Free Strategy Session with A3logics team of AI developers and take a leap into AI