Get A Free 30-min Consultation

Achieve Agility and Efficiency with our Microsoft Azure Services
We deliver proven Azure consulting and managed services to help customers achieve agility and efficiency.
We provide advisory and implementation services, including Azure cloud consulting, migration planning and execution.
We also offer managed Microsoft Azure services such as infrastructure management, DevOps engineering, and data analytics.
Our team ensures that customer Azure workloads run securely, reliably and at optimal costs through proactive management and optimization. We help reduce costs through improved resource utilization, minimize downtime risks and keep Azure skills and knowledge up to date via continual learning and innovation.
Companies that trusted us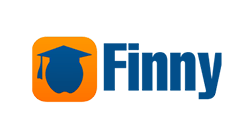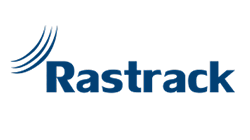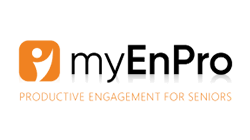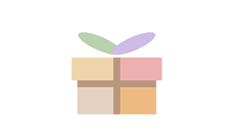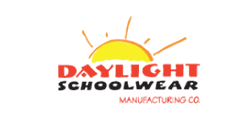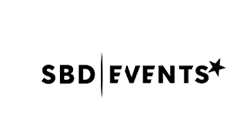 Our Microsoft Azure cloud services
Azure Services That Empower Your Business To Scale And Innovate With Ease
In today's digital age, businesses need reliable, secure, and flexible cloud computing solutions to keep up with the fast-paced technological advancements. As a Microsoft partner, A3logics offers an array of cloud services on the Microsoft Azure platform to help businesses achieve their goals.
Azure Architecture and Design
We provide azure architecture and design consulting services to define architectural frameworks and best practices alignment with customer business vision and key Azure capabilities. We develop multi-tier architecture diagrams for Microsoft Azure cloud services detailing all azure components, connectivity requirements and integration touchpoints across on-premises systems and the hybrid cloud.
Azure Infrastructure Management
We manage customer Azure infrastructure, including virtual machines, network topology, network security groups, application gateways, subnet configuration and virtual networking ensuring optimal Performance. We select the right regions and availability zones for deployments of Azure managed services, and set up any required Azure network appliances (like firewalls) and network profiles.
Azure Database Management
We offer database Azure managed services for IaaS and PaaS database solutions, including Azure SQL DB, Managed SQL, Cosmos DB, Azure Cache for Redis and Azure Synapse Analytics ensuring scalability, high performance, high availability, backup & restore and optimized costs. Databases are provisioned and configured to meet customer needs supporting necessary features.
Migrate & Modernize
Our Team specializes in migrating and modernizing applications and infrastructure to Azure. We have successfully migrated thousands of applications, VMs, and databases from on-prem to Azure, reducing costs by 30% on average while gaining the scalability and flexibility of the cloud. Migrations are planned and executed carefully with minimal downtime and ensure key business requirements are met in your Azure managed services.
Azure Consulting & Advisory Services
Consulting & advisory Azure managed services guide the optimal solutions for your business needs, key integrations required, and how Azure can help meet goals. Consulting also ensures alignment between business priorities and technology strategies enabling fast, informed decision making. We advise on the right Azure computer, networking, storage, and database options.
Azure Managed Services
Our team of Azure experts deliver Azure managed services for monitoring, maintaining and optimizing customer Azure environments and workloads. This includes computing, network, storage, database, DevOps and security management services ensuring cost control, high availability, performance, scalability, security and compliance.
OUR APPROACH
Azure Services Tailored To Your Unique Business Needs: Explore A3logics Approach
Define Strategy
A3logics helps define optimal Azure services aligned with business priorities, goals and key initiatives. We evaluate current infrastructure, applications, data, management processes, and costs to determine opportunities for improving efficiency, reducing spending, gaining speed/agility, and unlocking innovation with Azure.
Plan
A3logics assists with planning all aspects of implementing the Azure strategy, including migrations, modernizations, new deployments and integrations. We develop Azure services, plan detailing steps, tasks, dependencies, costs, timelines and responsible parties to manage complexity and keep the project on schedule/budget. Risks and issues are also identified, and mitigation strategies are implemented.
Ready
A3logics helps customers prepare for Azure by preparing teams, processes and infrastructure as needed. This includes training key stakeholders, establishing governance policies/procedures and setting up the Azure sandbox/lab environments required to test new concepts and features before broad adoption.
Adopt
We guide customers through adopting Azure services at a pace that ensures a great experience and minimizes disruption. Early successes build confidence and momentum, while steady progress keeps the journey progressing productively without feeling overwhelmed. Practical guidance and hands-on support accelerate learning and adoption across the organization.
Govern
A3logics provides managed governance services to administer access, security and compliance across Azure environments and subscriptions. We establish policies/procedures, apply for permissions, monitor usage and enforce controls minimizing the risks of expanded cloud access and capabilities.
Manage
A3logics offers management and optimization services, including infrastructure management, networking, storage, computing, applications, data, backups, and DevOps. Proactive management using the latest Azure tools frees up internal teams and resources to focus on high-impact initiatives. We ensure cost-efficiency, high availability, fast performance, automatic scaling, disaster recovery, and compliance in our Azure services.
WHY CHOOSE US?
Unleash The Potential Of The Cloud With Our Azure Cloud Services
Our focus on delivering value to our clients through cost-effective and efficient solutions has helped us build long-term relationships with them. Choose A3logics for your next Azure Cloud project and experience the difference that our expertise and commitment to quality can make.
Certified Azure
Technical Team
The Tailored Approach To
Your Needs
Data
Security
Deep Azure Domain
Expertise
Multi-cloud Service
Provider
Collaborative
Team
FREQUENTLY ASKED QUESTIONS
Everything You Need To Know About Azure Cloud Services: FAQs Made Easy!
Microsoft Azure offers a wide range of cloud services including computing, networking, storage, databases, analytics, AI, application development, deployment and management. Almost every major IT workload does or can run on Azure. Azure is a platform-as-a-service (PaaS) that provides the computing platforms and services required to build, develop and host applications and services.
Azure is available as a public, hybrid and multi-cloud platform. It is classified as an Infrastructure-as-a-Service (IaaS) cloud because it provides fundamental technology services like virtual machines, networking and storage. Azure also provides platform-as-a-service (PaaS) offerings like databases, analytics services, application development, and deployment tools. Additional services include serverless computing, management and governance tools, messaging and event-driven computing.
The primary categories of Azure services are computing, networking, storage, databases, analytics, AI, and application services. Computing includes virtual machines, serverless computing, and containers. Networking covers virtual networks, load balancers, network security, and network appliances. Storage consists of blocks, objects, files, and managed disks. Databases range from relational SQL databases to NoSQL databases and data warehouses.
Analytics includes data exploration, processing, business intelligence, machine learning and data migration services. AI services facilitate developing and deploying AI models for classification, recommendation, question answering, translation, etc. Application services provide middleware (messaging), APIs, web apps, mobile apps and integration capabilities.
The choice between Azure services and AWS depends on specific business and technical needs. Both are leading cloud platforms offering a wide range of services but with some differences in architecture, features, performance, pricing and partner ecosystems. There is no single 'better' option as each suit's certain workloads and requirements better than the other. It comes down to evaluating key priorities and determining which cloud is optimal.
An Azure services consultant helps organizations strategize, adopt and manage Azure cloud services. They conduct needs analysis, define multi-stage roadmaps, and develop cost-effective solutions tailored for clients based on business goals. Consultants have extensive experience with Azure architecture, services, security, governance, integration and DevOps. They guide clients through onboarding Azure, including migration planning, implementation, optimization and change management.
Yes, Azure is Microsoft's cloud platform service. It is part of Microsoft's strategy to provide cloud-based software and platform services for businesses. Azure services consist of infrastructure as a service (IaaS), platform as a service (PaaS) and software as a service (SaaS) capability. Enterprises can build, scale and manage applications across the cloud using Azure.
No single 'best' cloud Azure service exists, as different platforms provide optimal solutions for certain workloads and use cases. Key factors to consider include:
● Scalability and Flexibility: Ability to dynamically allocate resources
● Cost: Pricing models and overall TCO
● Features: Scope of services to support applications and infrastructure
● Ease of Use: Simplicity launching, managing and optimizing cloud resources
● Performance: Computing power, storage throughput, network bandwidth, latency
● Security and Compliance: capabilities and overall posture
A cloud solution provider (CSP) is a Microsoft partner that offers Azure services to other businesses. They acquire Azure subscriptions and services in volume and resell them to customers as managed services. Cloud solution providers take on the responsibility of managing and optimizing their customers' Azure environments and workloads as they focus on running their core business.
The key difference between a cloud service provider and a cloud solution provider is the scope of management and support services. Both types of partners resell Azure subscriptions and provide access to the Azure global network of data centres and platform services. However, a cloud solution provider operates as an external IT department, taking over most management, administrative and support responsibilities for their customers' cloud environments.