Get A Free 30-min Consultation

Hire The Top Cloud Computing Company to Accelerate Your Business
A3logics is a premier cloud computing services company dedicated to helping businesses realize their strategy and vision through innovative people, operations, technology and partnerships.
We have helped varied-sized enterprises adopt cloud platforms, migrate infrastructure and applications, integrate systems, enhance insights, automate processes, and pivot to serve evolving customer needs better.
As an established cloud computing service provider, A3logics provides a comprehensive range of services, including cloud consulting,migration, transformation and cloud security services.
Companies that trusted us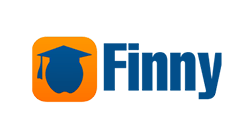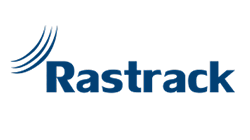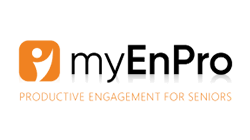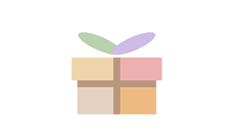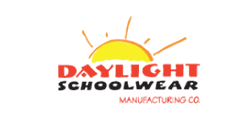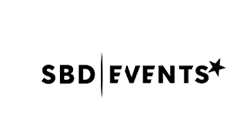 SUCCESS STORY
Leveraging the power of AWS to enhance accuracy and ensuring security.
Successfully deployed a mobile security management platform that prevents sophisticated attacks on enterprise networks using AWS cloud computing.
Read More
What are We Offering
Enhance Control & Regulatory Compliance With Our Cloud Computing Services
With cloud computing, companies move their services outside of their firewalls to shared or managed servers. With our services, individuals and groups are able to save money on on-premise infrastructure, gain access to the latest technologies, and capitalize on many other benefits.
Cloud
Migration
We offer cloud migration services to migrate workloads and infrastructure from on-premises data centers to the leading cloud platforms - AWS, Microsoft Azure, and Google Cloud Platform. We have successfully migrated thousands of servers, storage, networking devices, and applications to the cloud.
Cloud
Deployment
Our cloud computing services focus on building new cloud-native applications or modernizing existing ones to run on the cloud. We provide resources to architect, develop, test, and deploy applications on the cloud using services like computing, storage, databases, and serverless computing.
Managed Cloud
Services
We monitor resources, set alerts, perform backups, patch systems, and ensure your cloud deployment's overall health, security, and performance. We reduce the operational burden on your team while maximizing the benefits of cloud-based services.
Cloud Security
Services
We conduct audits and penetration tests, implement identity and access management, set security policies and monitors, and deploy encryption and cloud-based services. We ensure that your cloud environment meets regulatory compliance requirements and industry standards for security and privacy.
CLOUD CAPABILITIES
We provide mobile app development services that include hassle-free integration of different technologies such as APIs, SDKs, and third-party platforms to develop efficient mobile applications.
IAAS
Dive into versatile iaas cloud computing solutions, tailored to ensure streamlined business operations on a robust cloud computing platform.
PAAS
Elevate your digital products with our PaaS offerings, making innovation simpler on our top-tier cloud computing services platform.
SAAS
Experience unparalleled flexibility and efficiency with our saas cloud computing services, designed for modern enterprises.
Public Cloud
Rely on the vast network of public cloud service providers under our wing. Achieve seamless scalability and flexibility for your endeavors.
Private Cloud
Secure your critical data with our bespoke private cloud services. Experience unparalleled security, tailored for your exclusive needs.
Hybrid Cloud
Get the best of both worlds with hybrid cloud service providers. Our cloud computing models combine public and private resources for optimal performance.
OUR APPROACH
Our Strategic Approach as one of the Experienced Cloud Computing Companies
We deliver cloud computing solutions through a proven approach focused on people, partnerships, experience and results. Begin your cloud journey with the guidance, resources and commitment provided by our cloud experts.
FREQUENTLY ASKED QUESTIONS
Check these frequently asked questions and learn more about Cloud Computing
These are the companies that offer cloud-based services and applications, provide tools and data centers. So that customers can retrieve and use their information in a flexible, manageable, and cost-effective way. Customers can access their cloud-based data over any network.
Communication and Collaboration
From Google Calendar to Google Chat, all Google applications are cloud-based, and popular apps like Zoom and WhatsApp also enable global communication and collaboration.
Entertainment
As a result of cloud computing solutions and improved internet speeds, streaming giants such as Netflix and Hulu have been able to develop vast databases of movies and TV shows. These companies, along with Spotify and Tidal, are able to exist because of cloud storage.
Big Data Analytics
Using big data to gain insights was a cumbersome and expensive process before the cloud. The cloud eliminated the need for in-house development resources when compiling and analyzing data. In real-time, companies can gather data from a variety of sources, connect them to the cloud, and search for insights.
Business Processes
In the absence of the cloud, innovative tools like Slack, Salesforce, and many others would not exist to enhance and streamline companies' daily operations.
Storage Backups
There is a good chance cloud computing will solve the issue of data loss and recovery on physical hard drives. Anyone who has ever owned a computer has had to deal with the stress of losing irreplaceable files. You can easily backup your data with cloud storage, whether it's a term paper, family photos, or your company's payroll.
In the IT industry, Cloud Computing software is a new technology that has dominated other technologies. It is defined as computing based on the internet, which enables people to access various data & applications online. In cloud computing, a large number of systems are connected in private or public networks, forming a dynamic storage infrastructure.
Cloud computing service is a significant change from traditional thinking, and it is rapidly being adopted by businesses of all sizes, industries, and organizations worldwide, from creating new apps and services to hosting websites and blogs. It is possible to execute various activities with the assistance of cloud computing. The features that make cloud computing extremely popular are:
● Offers flexibility.
● It can be updated easily & automatically.
● It is location independent, which allows productivity from anywhere.
● Imparts off-site data storage facilities.
● There is no IT maintenance cost.
● Provides disaster assistance & backup.
● It is cost-effective.
Several factors determine the cost of our cloud app development, including the app category, number of features and functions, development platform, and the amount of time needed.
A vast number of services are based on cloud computing, including consumer services such as Gmail or cloud storage for your smartphone. In addition, services allow large corporations to run all their applications and host all of their data in the cloud. As an example, Netflix runs its video-streaming service and other business systems using cloud computing services.
As software vendors switch to a subscription-based model, cloud computing technology is becoming the default option for many applications: they are increasingly offering their applications as services rather than standalone products. However, cloud computing can also introduce new costs and new risks for companies using it, making it potentially downside-prone.
In the future, cloud computing will likely account for a larger percentage of enterprise technology spending than traditional methods of delivering applications. As organizations become more comfortable with the idea of their data being stored somewhere other than a basement server, the use of the cloud is only likely to increase.
Rather than focusing solely on cost, cloud computing vendors are increasingly positioning themselves as agents of digital transformation. By helping to break down organizational silos, the cloud can help companies rethink business processes and accelerate business change, says the argument.
While this argument might appeal to companies that are looking for a way to boost their digital transformation initiatives, others may find that their enthusiasm for cloud computing is waning as the costs of making the switch mount.
IaaS, PaaS, and SaaS are the three main types of cloud computing as-a-service options. Each one covers a degree of management:
Infrastructure-as-a-service (IaaS)
Here, a third party gives infrastructure services, like storage and virtualization, as per the requirement, via a cloud, through the internet.
Platform-as-a-service (PaaS)
Platform-as-a-service is where a provider hosts the hardware/software on its infrastructure. He delivers this platform to the user as a solution stack, integrated solution, or service through an internet connection.
Software-as-a-service (SaaS)
It is the most comprehensive cloud computing service, which provides an entire application managed by a provider through a web browser.