Get A Free 30-min Consultation

HIRE A CUSTOM SOFTWARE DEVELOPMENT COMPANY FOR COMPETITOR EDGE
Does your business have multiple goals, teams, clients, and exhaustive business needs?
It's impossible to imagine a successful business running without a custom software application. A3logics', software applications help companies automate workflows and streamline processes.
Elevate Your Business with Our Premier Custom Software Development Services
At A3logics, we pride ourselves on being one of the leading custom software development companies. Our extensive experience as a custom software development agency and our commitment to excellence ensures that you receive top-tier services tailored to your specific needs.
Custom Software
Development Service
Dive into the world of customized solutions with our custom software development consulting services. Using the latest technological tools, we develop software precisely aligned with your business requirements, setting you ahead in the competition.
Enterprise Software
Development Service
Being among the leading custom software development firms, we grasp the subtle nuances of comprehensive systems. Our professionals design adaptable software, enabling businesses to realize their ambitions.
Software Consulting
Service
Are you pondering on a significant software initiative? Our custom software development consulting ensures you're equipped with well-researched advice, benefiting from our vast industry experience and technical acumen.
Our Clients
Your Full-Stack IT Outsourcing Partner
A division of IXL Learning dedicated to changing people's lives through the power of language education.
Veteran-led freight-matching company focused on helping our clients build their business.
Leading corporate EHS software provider with over 20 years of development experience.
Social & media intelligence pioneer, offering media monitoring and analysis across all platforms. A Benefits administration firm that serves the unique needs of mid-market employers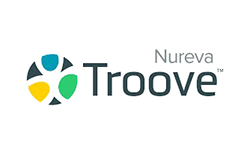 An HR administration solution provider rendering human resources & employee benefits.
A cloud-native Human Capital Management platform, streamlining HR, benefits, and payroll.
SUCCESS STORY
Feature-full Software For Hassle-Free Data Management
A3logics team developed a feature-full software to enhance data management and decision-making through Big Data Analytics
Read More
SUCCESS STORY
Custom Software Development for Improved Customer Retention
A3logics team implemented measurement techniques and futuristic features that helps to promote customer retention.
Read More
INDUSTRiES WE SERVE
Our custom software development solutions offers numerous benefits for various sectors ensuring robust and innovative solutions tailored to meet industry-specific needs.
Healthcare Software
Development
The world of healthcare is ever-changing, emphasizing the need for technology-oriented solutions. When you choose A3logics as your custom software development company USA, you're investing in a system adept at handling patient information, maintaining regulatory standards, and improving patient care. Our enterprise custom software development strategies empower healthcare institutions to harness their digital capabilities for smooth medical processes.
Banking Software
Development
Being among the leading custom software development firms, we grasp the subtle nuances of comprehensive systems. Our professionals design strong and adaptable software, enabling businesses to fully realize their ambitions.
Real Estate Software
Development
Success in real estate hinges on efficient transactions and clear operations. A3logics, a leading custom software development company in the USA, offers platforms that simplify property showcases, client relations, and deal processing. Advance your property business with our modern enterprise custom software development offerings.
HIGHLY FOCUSED ON DEVELOPMENT
A3logics Software Development Process
For a successful custom software development company, the process needs logic, a clear structure, and the accountability of each component. We have it all at A3logics. We know what we do at each stage of creating a successful application.
Our Tech Stack in Custom Software Development
We provide custom enterprise software development services that include hassle-free integration of different technologies and third-party platforms to develop efficient custom software development solutions.
HTML
CSS
Java Script
Angular
React
.NET
Python
Node.JS
Java
PHP
Apache
Azure
Hadoop
Kafka
MongoDB
IOS
Android
Apache
Xamarin
Cordova
Windows
Oracle
SQL
Microsoft SQL Server
My SQL
PostgreSQL
Frequently Asked Questions
Check these frequently asked questions and learn more about custom software development
Commercially available off-the-shelf software may not always meet specific business requirements or lack advanced features. Hence, businesses prefer a custom software development agency to get tailored solutions designed and developed to address their exact challenges and needs.
Investing in custom software development ensures consistent improvement across the organization and positions a company for success. Moreover, it improves operational efficiency, profitability, cost-effectiveness, and independence in terms of maintaining and using the software. It automatically scales to future expansion and growth while evolving according to market trends. Lastly, rather than focusing on the market, custom software development accommodates client's expectations and preferences.
Connect with A3logics', for better insights into providing custom-developed software. We are one of the top software development companies worldwide.
To determine if your business needs custom software, consider the following points:
● Whether you want to re-enter the same data into multiple applications.
● If you want to re-enter the same data into multiple applications.
● If you want to send regular automated notifications to clients.
● If you want to accelerate response speed to customer queries.
● Whether you want to speed up lengthy calculations for updated information about business activities.
● If you want to streamline and automate business processes for greater efficiency
With our bespoke software development services, you can seek various benefits, such as automated workflows, increased efficiency with reduced manual processes, better team coordination, improved productivity, and increased profitability. It will divert your focus on core business activities that drive value to your organization. In addition, custom software adapts to your business needs and accommodates new changes seamlessly.
If you go for an off-the-shelf custom software solution, you will have to subscribe to packaged applications software development with additional licenses, that will consume most of your IT budget. However, A3logics, the best player in custom software development, replaces this practice and delivers excellent results thus, providing a competitive advantage. Also, as custom solutions are built around your current processes, you stay updated and get rid of tedious paper-based tasks, reducing the risks of human errors.
Call A3logics to learn more. We are India's leading software developer company.
Estimating the cost of custom software development services in the US is difficult, as every aspect and feature of the software is customized. The amount varies according to different factors and features involved in the development process. As no two solutions are the same, approximating the cost without understanding the customer's specifications and business needs is tough.
Our team considers various factors to reach the final cost of custom software development, which includes:
● Size of the software (pages and screens)
● Challenges involved
● The complexity of the software development process
● Size of the development team
● Integration with other systems
● Features to be integrated
● Tech stack used
● Migration of the data
For insights, talk to the experts at A3logics. We are India's leading software development consulting firm.
Our team of custom software developers follows a stringent process that adheres to industry guidelines and best practices. We follow standard steps to deliver the best results:
● Requirements gathering and analysis
● Evaluate business objectives
● Design custom solutions
● Custom software development
● Quality assurance and testing
● Integration with third-party systems
● Delivery and deployment
● Past-launch support
Once we have all your specifications and requirements, we will prepare a blueprint to design and develop the custom software. Our team strategizes the roadmap to ensure the team works in the same direction. After getting approval for wireframes and changes, we build custom software and share the progress with the clients. Our quality engineers run multiple tests, such as performance, user acceptance, and usability testing identifying errors and fixing bugs. We deliver flawless and high-quality software and train your in-house team if required.
Talk to the industry experts of A3logics. We are a software designing company and develop custom software in all variant niches.
Various technologies, tools, and frameworks are available for custom software development. Considering your business requirements, we make informed decisions regarding the tech stack to improve productivity and efficiency. Our team works closely with clients to understand their budgets and needs to select the right tech stack.
At A3logics, we also weigh numerous factors to make the best choice regarding the technology, such as the existing platform, integration needs, scalability, infrastructure, data types, and more. Our primary choices are based on clients' requirements and features expected from the custom software. Some of the most popular technologies used by a custom software development company are Microsoft .NET, which is a versatile framework, and PHP/My SQL, which several clients demand. A3logics offers a range of tech solutions to serve dynamic and versatile clients and apply the relevant technology.
A3logics is a full-service software development company that offers clients strategizing, design, development, testing, deployment, maintenance, and support solutions. We know that sustaining a software solution and maintaining its performance at a certain level is important, as this keeps it running smoothly for a software-developing company.
Our US custom software development services include technical support services, including optimization, enhancements, bug fixing, and preventive maintenance. Also, if you need to upgrade your software, add new features, or integrate it with other systems to keep up with market evolution, our 24/7 available team will take care of your requests.
Integrating a legacy software application is possible for many solutions, and the process is mostly hassle-free. Our team of experts guides you through the process as we analyze your current software needs, scalability, and supportability and offer correct recommendations.
Another significant factor in integrating a legacy system with advanced technology is the access level to your existing software's fundamental functions or if an API is available. Once we have all the required access and resources, rest assured that we will complete the entire process earliest without compromising on the quality.
Industries We Serve:
Business Services
Many companies are turning to business software & apps to improve their workflows, collaborate B2B, and grow their businesses to reap financial rewards.
Education
Custom software services can create and even improve new opportunities for virtual learning as the education industry is rapidly growing to meet teachers' and students' emerging demands.
Nonprofit and Government
With the right custom software solutions, non-profit and government sectors are increasing user engagement and improving user experiences.
Healthcare
A3logics' medical software development team can handle software projects of all complexities and scales with your healthcare business, from patient file management to communication software to software/hardware integrations.
Logistics and Supply Chain
Optimize your workflows, increase productivity, and achieve financial rewards with technology.
Industrial
Mining and metals, manufacturing, logistics and shipping, and more industries rely on custom software solutions to improve their process workflows, scale operations, and improve security.
The price for custom software development hinges heavily on the extent, intricacy, and proficiency of the chosen company. If we look at the broad spectrum, custom software development companies in the USA might set price points ranging from a couple thousand to multiple hundred thousand dollars. To pinpoint the most precise cost, a tailored estimate based on your distinct requirements is imperative.
Custom software development companies in the USA have a vast array of offerings. A glimpse at their typical services would include:
● Custom Software Development Service
● Enterprise Software Development Service
● Software Consulting Service
● Custom CRM Development Service
Bespoke and custom software generally tap into a similar idea: software crafted specifically for an individual user or a particular organization. The term "bespoke" predominantly resonates in the UK and brings to mind a personalized approach, similar to crafting a tailored suit. On the other hand, custom software spans a variety, when discussed in the context of custom software development companies in the USA. It could mean anything from slight tweaks to existing platforms to initiating a new software solution from scratch.