Get A Free 30-min Consultation

Achieve Digital Transformation WIth Our Google Cloud Computing Services
A3logics is a Google Cloud Premier Partner that helps enterprises of all sizes leverage Google Cloud Platform (GCP) for their business needs. We offer Google cloud consulting, migration, deployment, and Google Managed Services.
We have a dedicated team of Google Cloud experts with certifications and real-world experience using Google cloud platform for high-volume production environments.
A3logics guides companies throughout their digital transformation journey through GCP solutions.
We help migrate customers from on-premise data centers to Google Cloud, deploy scalable and secure solutions on GCP, modernize applications, and adopt Google Cloud's latest features like machine learning and analytics services. We have successfully migrated thousands of Google Cloud Platform for databases, messaging systems, CRM tools and ERP systems to cloud.
Cost-Effectiveness
Pay only for what you use with the Google Cloud platform. Stop overprovisioning resources and reduce costs by up to 40% compared to on-premise. Use Google's servers, storage, databases, machine learning, and more without large upfront investments. Google's pay-as-you-go model charges by the second for CPU usage, GB of storage used, and network egress. You can decrease or terminate instances/resources without early termination fees.
Google-Grade Security
Get automatically applied security updates and Google's advanced security features built-in. Enhance security with features like Identity-Aware Proxy, BeyondCorp, Cloud DLP, and Cloud Armor. Google secures its infrastructure, so the Google Cloud platform is built with security by default. Google applies hundreds of security patches yearly to secure the platform and services.
Future Proof Infrastructure
Google invests heavily in new technologies and continues advancing the Google Cloud platform rapidly while maintaining backward compatibility. Decade-long support for technologies, features, and services provides future-proofing for your mission-critical workloads. Google keeps adding advanced new services like machine learning, analytics, serverless, networking, and storage solutions on GCP without breaking existing features or forcing migrations.
Live Migration of Virtual Machines
Using Google's live migration capabilities, migrating thousands of virtual servers and workloads to Google Cloud services with zero scheduled downtime. Google supports migrating Linux and Windows virtual machines between on-premise data centres and Google Cloud regions with near-zero downtime using features like Dynamic Platform Optimization, Live Migration of Virtual Machines, and Base Image Migration.
Complete Ownership of Cloud Performance
Once migrated, your instances provide predictable performance and resource allocation control through complete ownership of vCPUs, memory, storage, and network resources. Scale up or down as needed without vendor lock-in. You pay only for the resources you use and can instantly adjust computing, memory, storage, network, and other resources as required for your workload.
Rapid Development & Deployment
Quickly develop and deploy applications on the Google Cloud platform. Features like CI/CD pipelines, Container Registry, Cloud Shell, and App Engine simplify development workflows. Instantly launch, scale, and upgrade cloud-native applications using GCP's API and CLI tools. Cloud Build, Cloud Run, and Cloud Shell streamline code compiling, testing, and deployment of applications.
Wish to migrate a selected workload or entire data center? Reach out to consultants at A3logics
Get Consultation
Companies that trusted us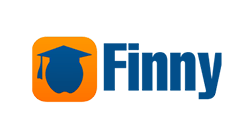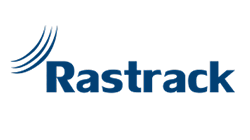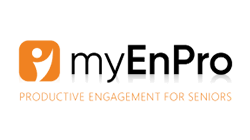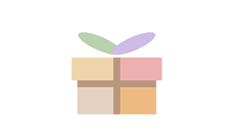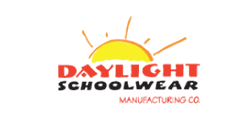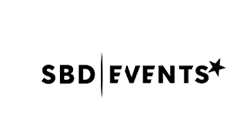 Our Offering of Google Cloud Services
Scale your infrastructure With our GCP services
We proudly offer our expertise in implementing and managing Google Cloud solutions for businesses of all sizes. Our experienced professionals will work closely with you to understand your unique business needs.
Google Cloud Consultancy
A3logics provides strategic Google Cloud Consultancy and advisory services to help enterprises leverage Google Cloud Platform for their needs. Our consulting teams assess client workloads, evaluate on-premise environments for migration suitability, analyze costs vs benefits, and recommend Google Cloud solutions optimized for ROI and business objectives.
Cloud Enterprise Strategy
We work with clients to build enterprise-wide strategies and roadmaps for cloud adoption and migration. Services include identifying workload priorities, integration phases, resource requirements, management models, google cloud security controls, SLAs and KPIs. The strategy ensures a smooth transition to Google Cloud without disruptions.
Google Cloud Integration
A3logics integrates Google Cloud capabilities with on-premise systems and between Google Cloud services. We enable hybrid cloud architectures, migrate select workloads, integrate identity systems, configure APIs, deploy enterprise networking, and more while maintaining consistent policies and management.
Google Cloud Managed Services
We provide fully managed and co-managed services to deploy, configure, and operate your Cloud environment. Managed services include instance provisioning, network configuration, storage management, resource allocation, monitoring, patching, backups and disaster recovery.
Google Cloud Migration
A3logics specializes in migrating business-critical workloads to Google Cloud with low/zero downtime using tools like Cloud Endure Migration and Dynamic Platform Migration. We have a proven track record of migrating databases, messaging platforms, ERP systems and virtual desktops to Google Cloud.
Testing & Deployment
We provide end-to-end testing and deployment assistance for applications developed or migrated to Google Cloud. Services span integration testing, load testing, stress testing, user acceptance testing, rollback support, one-time and continuous deployment through CI/CD pipelines.
OUR APPROACH
Unleash The Power Of Google Cloud Platform WIth Our Tailored Approach
Assess Current Environment
A3logics begins by thoroughly evaluating your on-premise infrastructure, systems, networking, storage, security controls and application architecture. Our experts identify workload characteristics, requirements, constraints, inefficiencies and limitations to determine suitability for migration to Google Cloud Services.
Understand Requirements
We then hold workshops and discussions with subject matter experts from your organization to gain deep insights into business goals, key performance indicators, service level agreements, regulatory compliance needs, growth projections, and operational processes dependent on the technology environment.
Develop A Migration Strategy
The cloud migration strategy prioritizes mission-critical workloads and outlines migration phases, schedules, dependencies, and approvals needed while integrating with existing initiatives and budgets. There is flexibility to migrate a few select workloads or the entire infrastructure based on client preferences.
Deploy & Test Services
We ramp up resources and skill sets as needed to deploy Google Cloud Services, including setting up networks, subnets, security groups, shortcuts, permissions, storage, etc. It helps meet the specifications of workloads being migrated in each phase.
24*7 Ongoing Support
Even after migration, A3logics provides 24x7 monitoring, management, and support services for your Google Cloud environment. We perform regular backups, software upgrades, incident resolution, performance optimization, cost control, and resource management.
WHY CHOOSE US?
Benefits Of Choosing A3logics For Google Cloud Platform Services
Cloud Certified Technical Team
A3logics has a dedicated team of Google Cloud-certified experts with real-world experience deploying and managing mission-critical applications on Google Cloud Services. Our team has speciality certifications in data engineering, machine learning, analytics, migration, development, and security.
Client Focused Approach
A3logics follows a consultative approach to understanding client needs, requirements, challenges, and top priorities. We develop customized strategies and solutions tailored to client environments and business objectives. Regular communication, feedback, and adjustments ensure continuous alignment with evolving goals.
Data Security
A3logics has robust processes and practices to ensure google cloud security and client data and accounts privacy. We follow the principle of least privilege, implement multi-factor authentication, conduct regular security audits and training, respond to incidents according to certified guidelines, and never share login credentials or sensitive information with external parties.
Focus On Performance
A3logics monitors Google Cloud Services and key metrics that matter most to clients, including service availability, responsiveness, scalability, cost optimization, feature adoption and user experience. We make data-driven decisions and adjustments to improve performance, reduce overhead and enhance value delivery continuously.
Multi-Cloud Service Provider
A3logics enables clients to leverage the strengths of both Google Cloud and Amazon Web Services based on specific requirements. We provide advisory assistance, migration services, deployment guidance, and seamless management of applications and data across multiple cloud platforms to increase flexibility, failover options, and negotiation leverage with providers.
Collaborative Team & Reliable Support
A3logics has a collaborative team approach focused on partnership, transparency, and delivering outstanding google cloud services. We encourage open communication, proactively sharing knowledge, and providing reliable 24x7 support with guaranteed response time SLAs for all mission-critical issues. Support also includes regular account reviews, solution optimization, and proactive maintenance.
FREQUENTLY ASKED QUESTIONS
Explore some of the top FAQ's on Google Cloud Services
Google Cloud Platform (GCP) is a suite of services from Google, including computing, storage, databases, networking, analytics, machine learning, and more to help you build, migrate and run your workloads in the cloud.
GCP supports computing resources like virtual machines, containers and serverless functions. Storage solutions span object, file, block and nearline options. Data services include analytics, data processing, streaming and ETL pipelines. There are also first-party services tightly integrated with other Google products such as AI, ML and Search.
While Google Cloud and AWS are popular cloud platforms, they differ in scope, features and approach. Google Cloud focuses primarily on AI, ML and analytics with tight partnerships with Google technologies.
AWS provides a more comprehensive set of services across computing, storage, networking, databases, security, analytics, machine learning and more for highly complex missions. Google Cloud is known for ease of use, integration and low total ownership costs. AWS has additional capabilities for scaled, customized deployments with on-demand pricing.
Google Cloud migration refers to moving workloads from on-premise data centres to the Google Cloud platform. Key benefits include scalability through easily adjusting resources up or down. Improved flexibility through rapid configuration changes of resources measured in minutes. Higher agility through streamlined release cycles, experimental features and faster iteration.
The ability to focus internal teams on key competencies rather than infrastructure management. Enhanced security through automatic updates, advanced features and Google's scale-preventing threats. Tight integration between Google Cloud and other Google services like AI, ML, data analytics and search & advertising optimization. Migrating all or part of an on-premise environment can help transform businesses through Google Cloud's capabilities.
Google Cloud is often considered easier to use than AWS for several reasons. Google Cloud has a simple, single console interface, intuitive services and features, low initial costs to get started, and close integration with other Google products.
The platform aims to minimize complexity so you can build quickly. AWS provides a broader set of sophisticated services and features, resulting in a steeper learning curve to achieve optimization. However, AWS may suit larger enterprises with more complex workloads requiring custom configurations, governance and management.
Google Cloud services are designed with security as a core principle. Google actively tests for vulnerabilities, monitors networks and systems 24/7/365, applies hundreds of security updates monthly and builds preventative controls at scale.
Google Cloud provides additional features like encrypted storage at rest, full disk encryption, identity-based proxy access, security key service, data loss prevention and compliance controls. While no platform is 100% immune to threats, Google's robust approach and resources help make Google Cloud a trusted choice for safeguarding your critical data and systems.
A Google Cloud consultant helps clients maximize the value of the Google Cloud Platform for their business. Consultants assess client environments and requirements, then provide recommendations and guide migrations to Google Cloud. They advise on the suitability and configuration of Google Cloud services like computing, storage, databases, networking and analytics based on needs.
Consultants can help set Cloud Enterprise strategy, optimize costs, strengthen security and compliance, and migrate select workloads or entire environments with zero downtime. They also offer managed and co-managed services for ongoing management and support.
A managed service refers to Google Cloud platform resources and services that Google manages. Managed services include:
● Google Kubernetes Engine (GKE): Manages the setup, scaling, upgrade, storage configuration and network part of your Kubernetes clusters.
● Google Cloud Dedicated Hosts: Dedicated physical servers hosted by Google in Google data centres. Google manages the hardware, networking and basic administrative tasks.
● Google Cloud Databases (SQL, Spanner, Bigtable): Fully managed non-relational and relational databases. Google handles the configuration, scaling, software patching, backup/restore and high availability.
● Google Cloud Load Balancing: Distributes network traffic across your instances. Google manages load balancers, backend services, health checks, SSL certificates and access control.
● Google Cloud Networking: Covers Virtual Private Clouds (VPCs), subnets, routes, network interfaces, gateway, peered networks and Network Load Balancers. Google administers the network to ensure availability, performance and disaster tolerance.