Get A Free 30-min Consultation

Experience The Magic of Machine Learning Services By Partnering With Us
Our team has extensive experience in developing and deploying ML services for all sectors including healthcare , finance and e-commerce.
We offer end-to-end machine learning solutions that include model development, data analysis, and deployment.
Our team has extensive experience in developing and deploying machine learning solutions for all sectors including, healthcare, finance, and e-commerce.
Partner with us and enhance your business delivery with the power of machine learning.
Companies that trusted us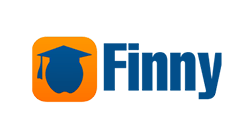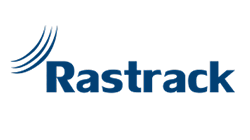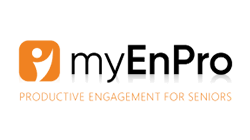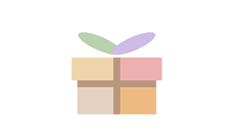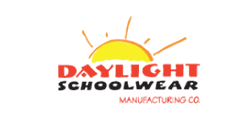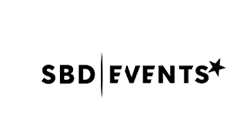 WHAT WE ARE OFFERING
Elevate Your business by our offerings of machine learning solutions
Check out the range of ML solutions that can help you with your specific business needs.
Computer Vision
Enhance your business processes with our Computer Vision Solutions. Our machine learning consultants can assist you develop systems that can assess and interpret visual data, such as images and videos, to make right decisions.
Natural Language Processing
Improve understanding and communication with our Natural Language Processing services. Our solutions can help you develop systems that can analyze and understand human language, enabling you to provide more personalized and effective communication.
Neural Network Development
Make the most out of Neural Networks with our development services. Our ML development services can help you develop systems that can learn and enhance on their own, enabling you to make more proper predictions.
Data Mining Services
Unlock the value of your data with the use of machine learning in Data Mining. Our Machine Learning Consulting Services can help you analyze large amounts of data to uncover patterns and insights that can inform your business decisions.
Predictive Analysis
Make informed choices by harnessing the power of machine learning in predictive analysis. Our machine learning consultants applies statistical algorithms and models to predict anomalies within the data and identify the patterns and correlations which help you make correct strategies
AI chatbots
We can help you enhance customer satisfaction and engagement by leveraging machine learning in conversational AI solutions. Our machine learning consulting services can get you chatbots and virtual assistants to communicate with customers in an intuitive and natural way.
SUCCESS STORY
Revolutionizing Language Learning with AI-Powered Personalized Tutors
Implemented advanced machine learning algorithms, including OpenAI's GPT, to develop an AI-powered recommendation engine for a global e-learning client. The app encourages real-time interactions, targeted practice exercises, and repetitive learning, resulting in increased user engagement and an effective learning experience.
Read More
Our proficiency of machine learning for the best suited platforms
We provide machine learning solutions that are powered by the latest technologies and platforms.
As an AWS Machine Learning Partner, we offer end-to-end machine learning solutions that help businesses unlock the full potential of their data and drive innovation.
Our proficiency in Google Machine Learning enables us to develop intelligent and scalable solutions that leverage Google Cloud's AI and machine learning capabilities to deliver exceptional results.
Our expertise in Azure Machine Learning allows us to create custom machine learning solutions that leverage Microsoft's powerful suite of AI tools for enhanced data analysis and decision-making.
TECH STACK
TensorFlow
PyTorch
Shogun
Apache Mahout
Knime
Industries We Serve
Machine Learning for Healthcare
Machine Learning for Retail
Machine Learning for Transportation
Machine Learning for Insurance
Machine Learning for Fintech
Machine Learning for Automotive
Frequently Asked Questions
Machine learning is an artificial intelligence subset that involves teaching computer algorithms to learn by analyzing data, and then making predictions or taking decisions without having been explicitly programmed.
There are 3 forms of Machine learning algorithms: supervised, unsupervised, and reinforcement learning. Supervised learning is the process of training algorithms to use labeled data in order to make decisions or predictions. Unsupervised learning is the process of training algorithms to recognize patterns and relationships using unlabeled data. Reinforcement Learning involves teaching algorithms to make decisions using rewards and punishments.
Machine learning can be applied in many ways to business and industry. These include predicting customer behavior, optimizing supply chains, improving product recommendation, automating repetitive tasks, and detecting fraud and anomalies in data.
Machine learning as a service (MLaaS) refers to a cloud-based platform that provides businesses with pre-built machine learning models and tools to build their custom models. MLaaS allows businesses to quickly and easily integrate machine learning into their operations without the need for extensive technical expertise or infrastructure.
Building machine learning solutions can be challenging due to the complexity of the algorithms involved, the need for large amounts of high-quality data, and the difficulty of interpreting and explaining the results. Additionally, machine learning solutions can be limited by biases in the data used to train them, and may not always be accurate or reliable.
Outsourcing machine learning services can benefit a company by providing access to specialized expertise and resources, reducing costs and overhead, and allowing the company to focus on its core competencies. Outsourcing can also provide access to the latest technologies and tools, and can help companies stay competitive in a rapidly evolving field.