Get A Free 30-min Consultation

Custom Mobile App Development Services From Experts In Business
We have the expertise in providing top-notch custom mobile app development services for businesses of all sectors and sizes. With our team of Android and iOS developers, you get tailored mobile applications that meet your specific needs and objectives.
Our experts understand the significance of a seamless user experience and ensure that the application is user-friendly and visually appealing. Our enterprise mobile app development solutions can streamline your business processes and enhance productivity.
Partner with us now for reliable and innovative mobile app development services.
Highly Rated Custom Mobile App Development Company, Accredited by

Covering All enterprise mobile app development
We promise to keep customers hooked to your app with our unique range of enterprise mobile app development services.
Our Recent Work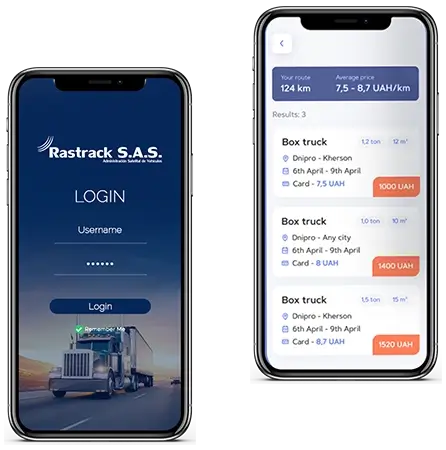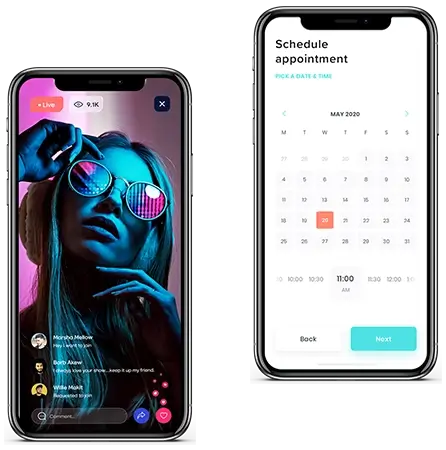 SUCCESS STORY
Seamless Mobile Delivery App For Food Delivery
Designed the mobile and web application which facilitates online food ordering from their favorite local chef and cuisine nearby (auto listing of chef kitchens based on ZIP code. It allowed the chef to manage their order and revenue in just one click from the mobile application and alot more.
Read More
SUCCESS STORY
Mobile Based Ecommerce Management System For School's Inventory
Provided a solution of web and mobile applications which facilitates management, of the customer and the sales at a single platform accumulated from different online Magento shops of different schools. The platform came with a customized dashboard where the admin can see lifetime sales (can filter out through day, month etc.), Store management and other things like System configurations and order management.
Read More
INDUSTRiES WE SERVE
Our team specializes in cross platform app development services for various sectors ensuring robust and innovative solutions tailored to meet industry-specific needs.
Companies that trusted us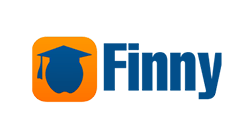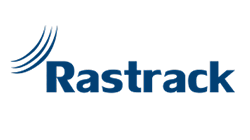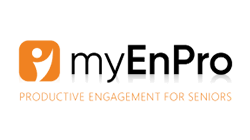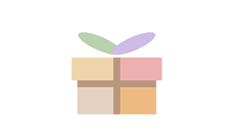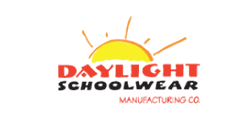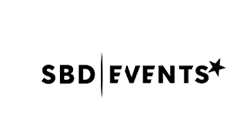 Effective Custom Mobile App Development Process
Being the top mobile app development company , our developers follow a meticulous process that includes detailed planning, designing, coding, testing, and deploying cutting-edge mobile applications. This process helps us deliver custom mobile app development services to meet all your technical needs and deliver seamless user experiences.
INTEGRATIONS
We provide mobile app development services that include hassle-free integration of different technologies such as APIs, SDKs, and third-party platforms to develop efficient mobile applications.
Google Maps API
Facebook API
Skyscanner API
Booking API
Spoonacular API
Movie Database API
Uber API
eBay API
Amazon API
Shopify API
Magento API
WooCommerce API
Walmart API
BigCommerce API
Etsy API
Ecwid API

Squarespace API
Salesforce Commerce Cloud API
CommerceHQ API
Lightspeed API
3dcart API
Neto API
Salesforce CRM API
Zoho CRM API
HubSpot CRM API
Copper CRM API
Close.io API
Insightly API
SugarCRM API
AgileCRM API
Zendesk Sell API
Centrium CRM API
Frequently Asked Questions
Check these frequently asked questions and learn more about mobile app development
We integrate, modify, adapt and develop all kinds of features to provide the best custom mobile app development company services that fit your brand and mission.
We have experienced & best mobile app developers.
Customized mobile apps
We specialize in custom mobile application solutions for startups and small to medium and large companies to streamline their workflows, utilizing the latest technologies deployed in mobile application development.
GPS & GIS Capabilities
We can implement GPS and GIS capabilities in your applications, enabling additional location, navigation, tracking, mapping, and timing functionalities.
Camera and video access
We can add camera and video accessibility to your mobile application. Allowing users to capture, access, and submit photos or videos directly using the app.
Advanced Haptic Technology
We implement haptic technologies in your custom mobile application, allowing users to touch, feel and manipulate 3D objects in virtual environments.
Application solutions for wearables
Our team is pro in designing customizable wearables application solutions for smartwatches, fitness equipment, medical devices, and wearable security software. Enabling users to visualize and manage their data.
Solutions for Mobile IoT Applications
We create smart IoT solutions for mobile applications to effectively manage the network for smart things while implementing custom dashboards & reporting modules for optimized data visualization. Our hybrid mobile app development solutions can help you deploy apps on multiple devices & systems.
AR/VR Custom Mobile Application Development Company
We develop context-aware augmented and virtual reality mobile applications that leverage location data, object recognition software, & 3D features to provide the ultimate immersive experience to the users.
Cloud-based app solutions
We deliver custom cloud mobile applications equipped with local data caching capabilities, dedicated cloud infrastructure, elastic scalability, and much more.
With our services, your business can drive innovation, adapt quickly to regulatory changes and get better user engagement. Rely on A3logics– one of the leading mobile app development companies, for a fast, robust, compliant & intuitive app that will stand the test of time & will keep your users hooked.
Custom mobile app development company that has all experts under one roof
You can invest your time in growing your business, not worrying about IT talent. Get access to vetted experts all under one roof when you partner with A3logics. Let us build a team to take you to the next level and help you launch successful projects and products. Our team is built with the right specialists to meet the specific needs of our customers. Our supply chain planning software developers are involved in every stage of a full-cycle software development project, including software engineers, project managers, technical leads, architects, DevOps engineers, and quality assurance testers. We will deploy on-demand services to meet your immediate requirements if you only complete partial orders.
Culture-friendly environment
We have mastered cross-cultural communication skills with over 19+ years of experience working with companies worldwide, including the US, UK, and Australia. Also have learned our global clients' behaviors and communication preferences. Our experience allows us to find common ground with our international customers, so no request goes unanswered.
Lower costs
By working with A3logics, you get the most out of your software development budget and gain access to experienced professionals. We provide high-quality services and are cost-efficient. Our company considers operational and administrative costs, which its competitors do not usually include in project or product prices. We always include salaries/fees, taxes, benefits, insurance, expenses, supplies, and office equipment in our costs.
Gaming experts at A3logics apply new approaches and technologies to make innovations meet our customers' business goals and needs. And known in the industry as the best cross-platform mobile app development company.
We work with you from app planning through design and development to your app's delivery, release, and deployment.
Define the right feature set
Discussing your app idea with you in detail will help us get the project off to a good start. Tell us about the issues you want to solve, the features you need, and your timeline.
Depending on your resources & budget, we can easily adjust your app requirements to better suit you and your project.
Iterative, user-centric design
We'll start with black and white wireframes, making further iterations cheaper. Based on your input, we design until we deliver a functional and stunning user interface.
Smart development and testing
Make the most of our mobile app development platform by using (and customizing) our out-of-the-box features or focusing development on your app's unique features.
We provide high-quality Android and iOS apps. You don't have to brood about issues regarding maintenance services either because we take care of that too. With the implementation of our services, your business can drive innovation, adapt quickly to regulatory changes and get better user engagement. Rely on A3logics- the best mobile app development firm for fast, robust, compliant & intuitive apps that will stand the test of time & will keep your users hooked.
We are a custom mobile app development company & create apps for these platforms.
We use cutting edge technology to develop mobile gaming apps for the most popular platforms. Our team caters to a wide range of player preferences- thereby making the end result truly appealing to a wide audience.
ANDROID MOBILE GAME APP DEVELOPMENT COMPANY
Our game app developers design, develop, test, and launch the most addictive Android games with a potential reach of up to billions of players worldwide. We are known in the industry for immersive and intuitive android mobile application development.
IOS MOBILE APPLICATION DEVELOPMENT
Our iOS fantasy mobile games offer exciting game mechanics, responsive UI features, and stunning designs tailored to customer needs. Talk to experts in mobile game development companies & get feature-rich and intuitive apps developed with perfection.
CROSS-PLATFORM MOBILE APP DEVELOPMENT COMPANY
Clear the platform restrictions and enlist us to create a cross-platform masterpiece using the most relevant technologies. Rely on A3logics – one of the top mobile app development companies for fast, robust, compliant & intuitive apps that will stand the test of time & will keep your users hooked.
Mobile game or fantasy sports app development is an advanced process that involves several steps, like:
1. Storylines
2. Settings
3. Characters
4. Production
5. Realization
6. and monetization.
When developing a mobile game, programmers need to consider several factors- such as the number of features and platforms on which a product will be launched. In addition, the mobile games range can vary in complexity.
We provide high-quality Android and iOS apps. You don't have to worry about maintenance either because we take care of that too. Rely on our company- A3logics is a renowned name among the best mobile app development companies for fast, robust, compliant & intuitive custom mobile app development that will stand the test of time & will keep your users hooked.