Get A Free 30-min Consultation

Software Testing & QA Services Benefits We Promise
Think about how you felt the last time you tried to use a software that didn't work. Don't launch something
that is untested & can cause frustration to your paying customers.
You see, customer experience is key to scaling & mass adoption of your software. Lack of a good quality
process in your development & pre-launch phase can lead to all kinds of business nightmares.
You need to partner with a reliable & experienced team like us here at A3logics, to ensure a smooth launch
of your application.
We recommend you to test your software application rigorously to -
Improve Security
Poor software quality has put user security at risk & cost businesses $2 trillion in 2020 in the US alone
If your software fails, you will impact software security & customer experience, both. This means that customers, simply by using your software, will be putting their data and systems at risk.
With software testing in the development & pre-launch stages, A3logics can help you deliver a safe, trustworthy product from Day One. We can help protect the critical information & the trust that customers put in your application & your brand.
Avoid Embarrassment
Finding the bugs once the software is already live - is a nightmare! You will need to handle PR while the development team scrambles to fix the issues.
You may even have to pause your sales & marketing efforts. Meanwhile, your new & would-be customers can't even use your software.
So you not only lose money on the direct cost of fixing the bugs. You will also lose money due to the lost potential transactions.
Software testing with A3logics allows you to catch these bugs early and fix them before they become full blown PR disaster for your business.
Build Reputation
Let's say a customer downloads your software program. But when they launch it, they get a critical error.
Your customer is going to be livid. He has just wasted time and money on a software that does not work.
In business, first impressions are important and if you fail, whats to stop the customer from giving you a bad review & moving on to someone else?
This scenario can be avoided by simply adding a Testing & Quality assurance process in place. Customer satisfaction is now easily achieved.
Save Money
If you are worried about the cost-effectiveness of your project, then software testing is the #1 strategy for you. Running planned quality processes during the development phase nips the problems in the bud.
Fixing bugs in the early development phase costs much less in terms of money & time, compared to what it would, post launch
Improve Quality
A market-ready application needs to work. It has to be bug-free, low-risk, fast and robust.
How will you know if your application is all this unless you test it with a reliable team like us?
The final quality & market readiness of your software depends on testing & quality checks done before launch.
Our consultants will help you achieve your organization goals.
Book a meeting now!
Talk To Our Expert
Avoid QA & Software testing Headache With Our Best-in-Class Services
Our global software QA services help you ensure your software products are secure and reliable by establishing consistent strategies. In addition to providing advice on quality assurance processes, we also assist in designing and implementing them.
In order to improve your software's quality, we help you define quality goals. We examine each goal carefully and identify a set of steps you need to take to ensure it meets your performance requirements. Quality in our delivery paradigm means "an objective-driven solution tailored to the client's business needs."
We follow this for every project, which is why A3logics is a trusted name in software testing & QA services worldwide. Our end goal is to ensure that our clients get products that are robust, fast, and compliant without compromising on performance.
Talk To Our Expert
How A3logics Ensures Successful Testing Cooperation?
Quality, Safety & Transparency
As an ISO 9001 and ISO 27001 certified company, we ensure our testing services are of high quality and completely secure.
Anticipates Fatal Issues
Our testing ensures that software is error-free when we operate with sensitive data, such as communications breakdowns, blackouts, and leaks.
Inhibits Targeted Attacks
We remove weaker pieces of code and errors, while continuous QA Services maintain and uphold software security.
A Business Continuity-focused Approach To Testing
A3logics's engineers have extensive experience of 20+ industries & know what it takes to ensure software testing aligns with business operations.
Our Clients
Your Full-Stack IT Outsourcing Partner
A division of IXL Learning dedicated to changing people's lives through the power of language education.
An end-to-end CDMO developed to assist pharmaceutical and biotech companies to improve patients' lives.
Veteran-led freight-matching company focused on helping our clients build their business.
Leading corporate EHS software provider with over 20 years of development experience.
Social & media intelligence pioneer, offering media monitoring and analysis across all platforms. A Benefits administration firm that serves the unique needs of mid-market employers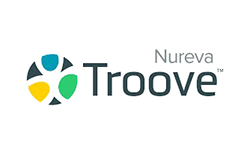 An HR administration solution provider rendering human resources & employee benefits.
A cloud-native Human Capital Management platform, streamlining HR, benefits, and payroll.
SUCCESS STORY
QA And Testing Solution
How did team A3logics assisted the client with automated testing methodology that helped them have application with accelerated performance?
Read More
WHAT WE ARE OFFERING
Our Software Testing And Quality Assurance (Qa) Services Will
Make Your Life Easier:
Our software Testing Services company will help your business to meet its goals. By availing our software testing & Quality Assurance services, you get :
Manual & Automated Testing
We assist organizations in improving their products' usability & accelerate their time-to-market by leveraging software testing services maintaining high-quality.

Independent Testing
With our independent QA software testing services, enterprises save hardware and software investment costs and access resources with the right skills on a need-basis.
Performance Testing
We assist organizations in detecting, analyzing, and fixing issues that negatively impact their products' performance during peak loads.
Security Testing
We provide various security testing services to help organizations assess the reliability of their digital products. This will prevent attackers from exploiting any potential vulnerabilities.
Mobile/IoT Testing
Leveraging our mobile application testing services, we help organizations deliver top-notch mobile applications at a lower cost and faster time to market.
Business Applications Testing
We offer Business Applications testing services to help organizations test the customizations in their Microsoft Dynamics and Salesforce systems.
WHY YOU SHOULD CHOOSE US
Why choose A3logics for Software testing & QA services?
Regardless of the industry, A3logics is committed to providing our clients with the best possible experience. Our analysts and quality assurance software engineers do it by emphasizing the quality of our software delivered to them.
20 years of Quality Management experience
A reliable solution for your business includes software quality assurance, quality control, and software quality testing.
In-house Quality Management standards
Aligning with the best industry practices and standards, established procedures, guidelines, and documentation.
The Immaculate A3logics Software testing Process
Our testing process is thorough and we leave no stone unturned to ensure that you have an error-free product in the end.
Automation and Agility
Our seamless, agile solutions include UX audits, performance evaluations, security testing, code reviews, testers, and DevOps.
HIGHLY FOCUSED ON DEVELOPMENT
Our Software Testing & QA Process
Software QA Consulting
Our team will provide you with a detailed analysis and recommendations based on our experience and knowledge of your project
1
Full-Cycle QA Services
The process starts with an analysis of requirements and ends with implementation, maintenance, and enhancement.
2
Documentation
Documents with varying degrees of clarity and structure aimed at various audiences.
3
Test Automation
A combination of custom test development and out-of-the-box test automation solutions is selected based on goals, technologies, and infrastructure to create the best result.
4
Software Testing
In order to ensure consistent high-quality, we build a comprehensive testing mix for every application, whether it be web, desktop, mobile, or server-side.
5
Always keep the user in mind
Development of software is intrinsically human-centered so is app testing, so that you can make your app as user-friendly as possible.
6
Frequently Asked Questions
Check these frequently asked questions and learn more about software testing and QA Services
Quality Assurance and Software Testing company aims to create bug-free, performance-oriented applications, which can confuse businesses. Availing software testing & QA services ensures the project meets stakeholder expectations, while software testing services focus on identifying software glitches and methods. The major difference between these two is that Quality assurance assures that the project conforms to stakeholder expectations, and software testing services focus on identifying the issue.
Talk to Industry experts- the A3logics team- for quality assurance software testing consulting services. We follow best practices to ensure proper testing and the delivery of error-free products.
An analysis of software to identify errors or glitches is referred to as software testing. A wide range of Software Testing services is included, including Performance and Load Testing, Regression Testing, Web Testing, Integration Testing, Unit Testing, Accessibility Testing, Localization Testing, Exploratory Testing, User Acceptance Testing, API Testing, Mobile Application Testing, Usability Testing, Functionality Testing, UI Testing, Compatibility, and Security Testing Services. If the software passes all the tests, the product is guaranteed to be bug-free, updated, and perform efficiently.
A3logics ensures quality assurance in software testing. For software, QA consulting services, and software testing consulting services, talk to us.
Software Quality Assurance or software testing & QA services (SQA) is a process of ensuring the software meets an organization's established and standardized quality specifications.
A software product or application is evaluated and verified as part of the testing process to ensure it performs as expected. The advantages of software testing include preventing bugs, reducing development costs, and improving performance.
Despite the simplicity of a simple application, it can be subject to a high number and variety of tests. Testing effectiveness can be optimized by running fewer tests to find the largest number of defects. Test management plans help prioritize which types of testing provide the greatest value – given the time and resources available.
For the best software quality assurance consulting services, talk to our top-notch developers, software quality assurance analysts, and testers today!
Almost every sector that works in the software industry or uses software products requires software quality assurance analysts and testers. Basically used for quality assurance in software project management. Some of the fields or domains that use and need Software Quality Assurance or Testing are:
● Healthcare Applications & Medical Devices
● Telecommunications Industry/ mobile app development
● Financial and Banking Services (software testing in financial services)
● Network Applications
● Entertainment & Broadcast Companies etc
For the best mobile app software testing & QA services from Industry experts, Talk to A3logics today!
Here are the tools we use for QA testing:
Bug TestingJIRA, Mantis, Bugzilla, Test Track Pro
Web ServicesSOAPSONAR, SOAP UI, REST Assured, JMeter
Load TestingJMeter, Silk Performer, LISA, Grinder
Mobile TestingAppium-Tool, Selendroid, Robotium
White Box TestingJunit, Nunit, TestNg
Test ManagementTest Link, JIRA, MS Word/ MS Excel
Functional Testing ToolsSelenium, QTP, Katalon
Other TechnologiesHardware Emulation, RPA, ANTS Profiler