Get A Free 30-min Consultation

Developing SaaS Applications for Web & Cloud Deployment
The investment in a SaaS product is a no-brainer for every organization. A3logics technology specialists deliver custom Software-As-A-Service apps engineered entirely to your needs. For business operations and a flawless customer experience, SaaS products designed specifically for your stakeholders are the key to a business model that achieves the results you're after. Starting with an experienced and knowledgeable development team with a collaborative workflow approach, you will be ready to scale your business and empower your team to do their best work yet .
Scaleable & Cost-Effective
No matter your needs, you can add and change features and services as you go. It's for your operations so you're only paying for what you'll actually use.
Custom-Built Solutions
Designed specifically for your business, your team, and your stakeholders — plus you own the entire SaaS platform.
Adaptable & Flexible
Web-based technologies you can quickly customize and update according to what's happening with your business.
Cloud-Based Options
Use your SaaS anywhere — perfect for remote work and only pay for the services being used, not a company-wide subscription that will only be neglected.
Our proprietary end-to-end development framework engineers flawless complete SaaS solutions to your organization that help you focus on the tasks and projects in front of you.
Talk to Our Experts
SaaS-Based Application Development Company for Custom Platforms
An experienced SaaS company knows what it takes to conceptualize, engineer, and launch a custom software-as-a-service product that's easy-to-use from day one.
A3logics understands the complexity of reviewing, decision-making, designing, and perfecting software all while creating a positive transition experience for every employee. We have the skills to deliver on software and take care of the stakeholder side, too. Our focus is all about the details: user-experience and user-interface, intuitive design features, a customizable back-end, secure hosting, and a product that's entirely adaptable to your organizational budgets.
You can trust our engineers to develop a SaaS product that won't confine business growth to your business' current era — we design for your present success with a vision of your future triumphs
Talk To Our Expert
Our Clients
Your Full-Stack IT Outsourcing Partner
A division of IXL Learning dedicated to changing people's lives through the power of language education.
Veteran-led freight-matching company focused on helping our clients build their business.
Leading corporate EHS software provider with over 20 years of development experience.
Social & media intelligence pioneer, offering media monitoring and analysis across all platforms. A Benefits administration firm that serves the unique needs of mid-market employers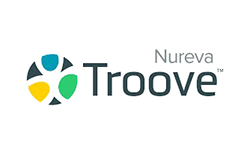 An HR administration solution provider rendering human resources & employee benefits.
A cloud-native Human Capital Management platform, streamlining HR, benefits, and payroll.
SUCCESS STORY
Feature-full Software For Hassle-Free Data Management
A3logics team developed a feature-full software to enhance data management and decision-making through Big Data Analytics
Read More
SUCCESS STORY
Custom Software Development for Improved Customer Retention
A3logics team implemented measurement techniques and futuristic features that helps to promote customer retention.
Read More
What We Are Offering
Proprietary Framework For All Development Phases Of Cloud & Web-Based SaaS Platforms
A key benefit of building your SaaS with us is that we're here to help whenever you need and every aspect of your software is specific to your organization — agile and flexible design means your platform isn't weighed down with unused and unnecessary features. Creating the SaaS solution that's the right fit for you starts with our proprietary development framework that our in-house team apply to every area of developing your software. We offer a diverse suite of custom software development services that you can choose from to start your SaaS design process. Our experienced SaaS development engineers will collaboratively identify the right option for you from the wide range of services, then we'll be working with you every step of the way to deliver your ideal business solution.
SaaS App Development Consulting
Our SaaS development team are here to provide the essential guidance and software nous that your IT employees may not have capacity for. Why? Our dedicated consultants are here work on a 360-degree level with you to provide the necessary reviews, analysis, and recommendations for what your organization needs — they have the scope of technical and market capabilities to inform a strategy specific to your business and goals. SaaS consultations incorporate all areas of the marketplace specific to you: your outlook and ideas, cost-effective options, benefits of methodologies, and the strategic value of scaleable, custom apps or reworking existing technical assets.
SaaS Application Prototyping
A3logics web-and-cloud SaaS developers have the skills, insights, and strategic expertise to create products that change your business for the better. With our proprietary development process, we design and develop apps that far exceed your expectations while integrating seamlessly with your existing operational systems. The synthesis of engineering and smart UX design/UI design at the core of our custom developments makes our SaaS products crucial to your business workflows. Ideated to be comprehensive yet agile and utilitarian, our custom development service offering will enable you to pay for only the features you need while also having the long-term option to scale the interface whenever you might to.
Ongoing App Support & Maintenance
Irrespective of the time of day, you can turn to our technical professionals to help you with app support. Our tech professionals are committed to making sure your SaaS is working for you in the way you need it to. This might mean maintenance if a problem arises on the operational side. It might also mean accessing software engineering 2.0 to scale and expand your SaaS — yet another reason for investing in these apps. Cybersecurity infrastructure, data safety, and extended functionalities are all available in the growth features of SaaS, you need only connect with our support team. We guarantee easy resolutions every time your application is in use.
SaaS from A3logics is a solution unlike any other: we set the standard for sophisticated, custom-built subscription-based software that's unique to your organization.
Talk to Our Experts
Why Choose Us
A3logics Developers Engineer SaaS Products for The International Market Including U.S., UK & Australia
For trusted, proven, and comprehensive software development, we deliver services that are truly second-to-none. Our team of professionals are here to care for every aspect of your SaaS development — software engineering, technology support, and client relations — and we're fastidious about every part of your customer experience. We believe in flawless products and a faultless working relationship so that we're deftly handling each detail with consideration and respect.
Let these three reasons why A3logics delivers superior SaaS application development services tell you more about what makes us the right fit for clients across industries.
Quality SaaS Services Regardless of Your Cloud & Web Application Needs
Our values? That's simple: software services and engineering that's easy-to-develop and designed to grow with your business. As our clients, our focus is quality in all things. Our frameworks are designed to maximize your earning capacity and optimize your organization while we minimize the costs of development through streamlined processes, transparency, and exceptional working relationships. We want you to be satisfied with the services and products we deliver so that you feel confident about your investment in our consulting, cloud and web application development, and after-sales support.
Software Developers with Over 20 Years' Experience In Technology
A3logics is proud to say that we have over two decades team experience across a range of industries. With a team of this caliber, this means our client services are truly amazing. We understand the scope of solutions demanded on the international market so we can design applications that tap into the singular DNA of your organization. Whether it's a B2B, B2C, or B2B2C, we'll deliver the SaaS that can evolve with your business. Our objective is to resolve the problems that hinder productivity so you can look after your people, grow profits, and push software woes right out of the equation: we're interested in your bottom line so you can focus on your place as a market leader.
A snapshot of the industries we service with our custom solutions:
• Automotive
• E-commerce
• Technology
• Hospitality, Food & Beverage
• Education
• Sports, Fitness & Lifestyle
• Media
• Retail
• Human Resources
Process-Led Development Cycles For Engineering, Communication & Timelines
For every client, the process is central to how our SaaS experts work with you. Our proprietary process is designed to develop the solution that best fits your organization, operations, stakeholders, and strategic planning. Our process comprises: business assessment for specific services, project proposal, formal agreement, ideation and early development, testing and approvals, product deployment and onboarding timeline, and, after-launch maintenance and support. The A3logics development cycle is characterized by our communication ethos: we love working with our clients and we want you to feel informed, involved, and valued.
A3logics software-as-a-service development is custom-engineered for your unique business needs from the first line of code to the deployment of your transformative, tailor-made platform.
Talk to Our Experts
Frequently Asked Questions
Check these frequently asked questions and learn more about saas application development
Software-as-a-Service is at the forefront of more accessible software products. SaaS functions a technology solution that consists of software and applications that are web-based or cloud-based. SaaS helps organizations based on how cost-effective, scalable, customizable, and monetizable they are. With a custom SaaS product, businesses only pay for what they use and typically this is a subscription model. Due to being purpose-built for unique organizational workflows, businesses only pay for what they use — both utilized features and software users — and in time, they can transition to more dynamic software with a range of features depending on growth and operational objectives.
The custom features and cost-benefits of SaaS deliver the major benefits for businesses. SaaS are initially most affordable as they are designed for the organization and generally don't require specific hardware, which can increase purchasing and installation costs. Further to this, SaaS is generally hosted with the development provider and this lowers costs. In terms of use, SaaS are largely costed according to user volume on a subscription model so the organization plans outlay according to an exact charge per user rather than an initial large-scale sum for a software license that remains unused. Over time, SaaS are highly configurable allowing flexible and agile changes for growth and scaling which is not an option with a standard software license and non-custom app.
A proprietary framework centered around communication and an agreed timeline with the development team and the client.
The A3logics company development process comprises:
• Process Step 1 — Business assessment for specific services
• Process Step 2 — Project proposal
• Process Step 3 — Formal agreement
• Process Step 4 — Ideation and early development
• Process Step 5 — Testing and client approvals
• Process Step 6 — Product deployment and onboarding timeline
• Process Step 7 — After-launch maintenance and support
The timeline of every client project, particularly for a custom build varies. To thoroughly gauge an estimated timeline, we begin our development process with an introductory meeting before formally assessing clients' business needs.
SaaS is maintained after deployment with our developers who oversee technical support and maintenance. Depending on the needs of the client, maintenance can include: security features, scaling, adding new features, resolving technical problems, updates, and liaison around any other issues. SaaS maintenance is a key part of our services model and our proprietary development process with our objective your ease-of-use and overall peace-of-mind with using your business app.
Costs for a custom-build SaaS vary dependent on the specific needs of each tailored solution. We recommend contacting our SaaS team for a personalized quote for your organization including a consulting meeting to assess your exact needs; not every client needs a custom app and our objective is to find precisely the right software pathway for your business model and operations.