Get A Free 30-min Consultation

Indulge in a Top-Notch Industry Oriented Custom Salesforce Application Development With Us
Transform your business operations with the power of Salesforce app development! At A3logics, we offer cutting-edge custom app development services for businesses across industries and platforms, worldwide.
Our team of skilled Salesforce experts brings years of experience, ensuring we engineer a slick, resilient, and ready-for-use product that caters to your unique business needs for a long-term strategy. From Salesforce mobile application development to custom-build solutions, we do it all!
In our collaborative approach, work closely with you throughout the entire process, ensuring that your standalone enterprise app is built, deployed, and ready to be put to use in no time. With our services, you can focus on what you do best - growing your business - while we handle the technicalities.
Companies that trusted us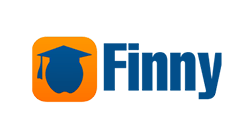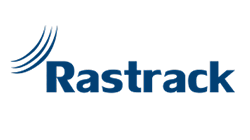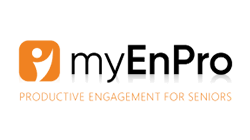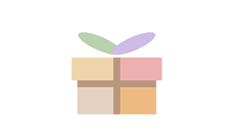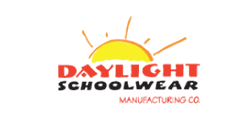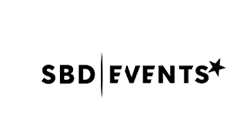 What we are offering
Salesforce Application Development Services That will Embark You on a Journey to Success From Day 1.
Boost your profits and solve complex problems with our custom Salesforce mobile app development services. We take your vision and tailor our offerings to your market niche and unique customers, delivering a solution that exceeds your expectations. Let us help you take your business to the next level.
WHY YOU SHOULD CHOOSE US
Why Should You Consider A3logics for Salesforce Platform App Development?
At A3logics, we have top Salesforce app developers who understand that your needs are the cornerstone of our app development process. Our team works tirelessly to create custom solutions that are tailored to your business needs and optimized for success.
PROCESS WE FOLLOW
The Complete Process for Salesforce Custom App Development Services: From Code to Launch.
At A3logics, our Salesforce application development process is very well-versed and designed by industry experts to ensure that we deliver an excellent product that meets your requirements and industry standards. Our team of experts works closely with you every step of the way for your success.
Business requirement Analysis
We conduct a thorough analysis of your business requirements to ensure our Salesforce app development process is aligned with your goals and expectations.
Roadmap Preparation
Our team creates a detailed roadmap that outlines the development milestones, timelines, and budgets to ensure a successful project delivery that meets your expectations.
Development
Process
We follow an iterative development process that includes prototype creation, modeling, and experimentation to ensure the development model aligns with your product goals and requirements.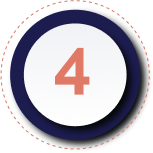 Testing and
Quality Assurance
Our rigorous testing and quality assurance process ensures a reliable and stable product that meets industry standards and customer expectations.
Integrations
We ensure seamless integration of our machine learning solutions with your existing infrastructure, data sources, and services, to ensure optimal performance and ROI.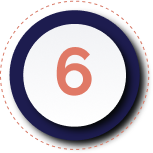 Launch
We support you throughout the launch process, ensuring a successful deployment that meets your expectations and provides the best user experience.
After-launch support
Our team provides comprehensive post-launch support and maintenance to ensure the continued success of your business. Trust us to deliver results that exceed your expectations.
Industries We Serve
Healthcare
Insurance
Finance
Logistics
E-commerce
Human resources
Frequently Asked Questions
Let's have a look at the frequently asked questions to get a clear picture of Salesforce App Development.
Salesforce App Cloud is a platform that enables businesses to develop and deploy custom applications on the Salesforce platform. It allows for the creation of mobile, web, and desktop applications that integrate with Salesforce data and services.
App Cloud uses a variety of tools and services such as Salesforce Mobile SDK, Salesforce IoT, and Lightning Web Components to enable developers to create innovative solutions for their customers.
AppExchange is a marketplace for third-party applications built on the Salesforce platform. It provides a platform for developers to create, distribute, and sell their applications to Salesforce customers. AppExchange app development involves the creation of custom applications that can be listed and sold on the AppExchange marketplace. This enables businesses to extend the functionality of their Salesforce environment and streamline their business processes.
The cost of hiring a Salesforce app developer varies depending on the level of experience, location, and complexity of the project. At A3logics, we provide competitive pricing for our Salesforce app development services while ensuring that we deliver high-quality solutions that meet our customer expectations.
Apex is a programming language used in Salesforce app development to create custom business logic and functionality. It is a strongly typed, object-oriented programming language that allows developers to create complex workflows, triggers, and integrations within the Salesforce platform. Apex code runs natively on the Salesforce platform, allowing for efficient and scalable processing of data and services.
To optimize the performance of Salesforce apps, it is essential to design and develop with best practices in mind. At A3logics, our team of experts ensures that we follow industry standards and use appropriate tools and techniques to improve performance. We also conduct regular performance testing and monitoring to identify and resolve any bottlenecks and ensure that our solutions run efficiently and effectively.