Get A Free 30-min Consultation

Experience Seamless Efficiency With our Salesforce Consultation Services
Benefit from our top-notch Salesforce consulting partner designed to optimize your business processes and drive growth.
Our Salesforce-certified consultants are dedicated to empowering your organization with tailor-made, cutting-edge solutions.
Experience the difference that Best Salesforce consulting can make in propelling your business to the forefront of your industry.
We help you harness the power of the world's #1 CRM platform to achieve unprecedented success.
Let us be your trusted guide in navigating the world of Salesforce and uncovering new opportunities for your business.
Companies that trusted us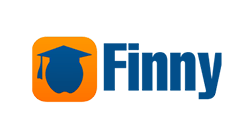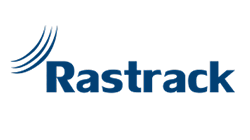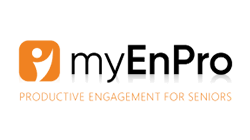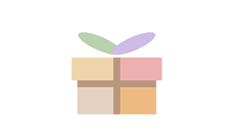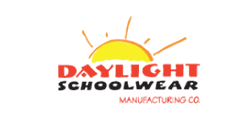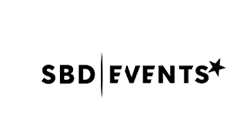 SUCCESS STORY
Seamless Migration of platform ensuring no loss of data
The team successfully assisted a manufacturing and distribution client in migrating from their existing Oracle system to Salesforce. It helped them in a smooth transition without any data loss.
Read More
What We Are Offering
Salesforce Consulting Services that will Propel Your Business to New Heights
Experience the services from the top Salesforce consulting company in the USA. Refine your CRM strategies, boost customer engagement, and enhance operational efficiency with our salesforce consulting services.
Salesforce
Cloud Consulting
Optimise your cloud journey with our expert Salesforce Cloud Consulting services.
We help you leverage the full potential of Salesforce cloud solutions to enhance your business agility, streamline operations, and drive innovation, making it vital for your growth strategy.
Salesforce
Customization Consulting
Unleash the true power of Salesforce with our Customization Consulting services.
Our experts work closely with you to develop custom fit solutions that address your unique business requirements, maximizing efficiency and productivity, a critical factor in driving business success.
Salesforce
Migration Consulting
Ensure a seamless transition with our Salesforce Migration Consulting services.
We assist in navigating the complexities and avoiding pitfalls, guaranteeing a smooth migration that maintains data integrity and minimizes disruption to your business, an essential step in your digital transformation.
Salesforce
Integration Consulting
Empower your organization with our Salesforce Integration Consulting services.
We connect Salesforce with your existing systems, enabling seamless data exchange and enhanced business processes, contributing to a more efficient and collaborative work environment essential for maintaining a competitive advantage.
Salesforce
Implementation Consulting
Maximize the value of your CRM investment with our Salesforce Implementation Consulting services.
Our experienced team assists in designing, configuring, and deploying Salesforce,
ensuring your organization realizes its full potential and achieves a competitive edge in the market.
Salesforce
Pardot Consulting
Supercharge your marketing efforts with our Salesforce Pardot Consulting services.
Harness the power of Pardot to automate marketing processes, increase lead generation, and drive revenue, ensuring your marketing strategies deliver measurable results and contribute significantly to your business growth.
WHY CHOOSE US
Choose A3logics as your trusted partner to ensure
seamless salesforce consulting
Industries We Serve
Healthcare
Insurance
Finance
Logistics
E-commerce
Human resources
SALESFORCE EXPERTISE
Harness the Power of Salesforce Product Development
Our top Salesforce consulting partners stay up-to-date on the latest Salesforce innovations, ensuring that your business benefits from the most advanced features and tools available.
Sales Cloud
Our skilled professionals refine your sales processes by optimizing lead generation, pipeline management, and overall performance, thereby accelerating revenue growth and cultivating robust customer relationships.
Service Cloud
We specialize in developing intelligent customer service solutions, effectively ensuring prompt case resolutions and boosting customer satisfaction levels, ultimately fostering brand loyalty and trust.
Salesforce Marketing Cloud
Our team devises data-driven, personalized marketing strategies that captivate audiences, drive customer engagement, and establish enduring relationships while simultaneously maximizing return on investment.
Salesforce Experience Cloud
Our experts construct bespoke digital experiences for your customers, partners, and employees, enabling seamless interactions that encourage collaboration, engagement, and a sense of community.
Financial Services Cloud
With industry-specific expertise, we customize Salesforce solutions for financial service organizations, enhancing client relationships and retention, streamlining operations, and propelling business growth and success.
Non-profit Cloud
We assist non-profit organizations in leveraging Salesforce's capabilities to manage donors, volunteers, and programs more effectively, optimizing resources and amplifying their impact on the communities they serve.
Salesforce CPQ
Our team streamlines the quoting process and accelerates deal closures by implementing Salesforce CPQ, a powerful tool that simplifies pricing, discounts, and approvals, ensuring timely and accurate transactions.
Community Cloud
We develop engaging online communities that promote collaboration and knowledge sharing among customers, partners, and employees, reinforcing brand loyalty, and spurring innovation.
AppExchange
Our seasoned experts guide you through selecting and integrating the most suitable AppExchange apps, extending your Salesforce platform's functionality to meet your organization's distinct needs.
Tableau Analytics
We empower your organization with Tableau Analytics, transforming raw data into actionable insights that inform decision-making processes and shape your organization's strategic direction and vision.
Frequently Asked Questions
Explore these commonly posed inquiries to deepen your understanding of our Salesforce consulting services.
Salesforce consulting services are specialised services provided by expert consultants who possess deep knowledge of Salesforce. These professionals help organisations implement, customise, and optimise Salesforce to meet their business needs.
By leveraging their expertise, businesses can maximise the value of their Salesforce investment, streamline processes, and improve overall efficiency.
• Expert guidance: Salesforce consultants provide valuable insights and best practices to help organizations.
• Customized solutions: Consulting services can tailor Salesforce to meet an organization's specific needs, leading to increased efficiency.
• Time and cost savings: Salesforce Consulting partner can quickly identify and resolve issues, preventing costly mistakes and reducing the time needed for implementation.
• Experience: Look for consultants with a proven track record of successful Salesforce implementations.
• Industry expertise: Choose a provider with experience in your specific industry, as they will be better equipped to understand your unique business requirements.
• Communication: Select a provider who communicates effectively and is responsive to your needs.
The cost of Salesforce consulting services varies depending on the scope and complexity of the project, the consultant's expertise, and the services required.
Some providers offer fixed-price packages, while others charge on an hourly or project basis.
It's important to discuss your budget upfront to ensure you receive a customized solution.
Indeed, consultancy services for Salesforce can be adapted to suit the particular demands of your business.
Consultants specializing in Salesforce implementation collaborate closely with customers to comprehend their objectives, obstacles, and prerequisites.
Subsequently, they create bespoke strategies that cater to these distinct aspects, guaranteeing that your organization's Salesforce deployment is primed for success.
• Request ongoing support: Ensure that your consultant provides ongoing support to address any issues or concerns that may arise after the project's completion.
• Maintain open communication: Keep lines of communication open and encourage regular updates and feedback.
• Monitor progress: Track the consultant's progress against the agreed-upon objectives and timelines.