Get A Free 30-min Consultation

Drive Business Results Through Our Salesforce Development Services
Business solutions start with your Salesforce custom development platform.
When you choose an A3logics Salesforce cloud platform development, you're working with a team of experienced global developers.
Our Salesforce experts revolutionize your operations in line with your business needs and long-term strategy.
This is because we collaboratively develop custom solutions across industries and platforms all over the world.
Our services process builds and deploys your standalone enterprise app development so you're free to focus on your business.
Companies that trusted us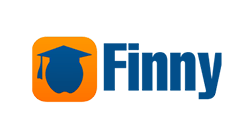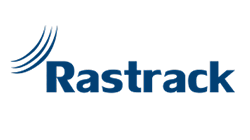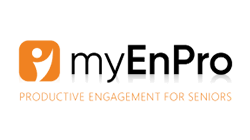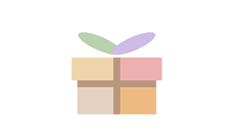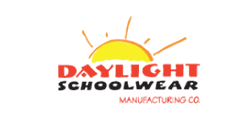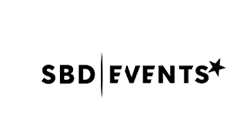 SUCCESS STORY
Seamless Migration of platform ensuring no loss of data
The team successfully assisted a manufacturing and distribution client in migrating from their existing Oracle system to Salesforce. It helped them in a smooth transition without any data loss.
Read More
WHAT WE ARE OFFERING
Elevate And Expand Your Business Offering With Salesforce Development
Our expertise lies in taking your vision and building it through our custom Salesforce Application Development process. Our offerings are specific to your market niche and unique customers helping to solve your complex problems while boosting profits.
Salesforce
App Development
Build custom mobile, web and desktop apps that integrate with the Salesforce platform. Our Salesforce developers have experience developing apps for iOS, Android, Windows and more using the Salesforce Mobile SDK, Salesforce IoT and Lightning Web Components.
Salesforce
Custom Development
Design, develop and deploy complex custom applications, integrations, workflows and solutions on the Salesforce development services to automate business processes and deliver compelling user experiences. We provide the latest Salesforce technologies and tools for cutting-edge solutions.
Salesforce
Software Development
Build, integrate and migrate other software solutions and services to work with Salesforce. This includes core systems as well as line of business, marketing, commerce, service and more. We bring together teams and technologies to enable seamless interactions and data sharing across your environments.
Salesforce
Appexchange Development
Develop apps for publishing on the Salesforce AppExchange including managed packages, metadata-driven packages and unlisted packages. The Salesforce AppExchange provides a marketplace for apps, tools, and integrations with the help of our top Salesforce developers. We ensure all the apps meet publishing policies, packaging guidelines and standards for quality and support.
WHY CHOOSE US
Hire Our Dedicated Salesforce Developers To Make A Deployable Business Solution
Top salesforce developers who make your needs the guide of our proprietary app-engineering process from the ground up.
Salesforce Cloud Services
Explore Our Salesforce Cloud Solutions to build your fully integrated product
Outsource Salesforce development to A3logics and experience the solutions tailored to your business needs. Our in-house team consults with you in every phase of conceptualizing, engineering, testing, and bringing your app/product to market. We listen to your needs and ideate real-world solutions.
Salesforce Commerce
Cloud Development
Personalize your customers' commerce experience with a custom Salesforce platform. Your app will be fast and powerful. Every app is flexible in design so you can review and refine features.
Salesforce Marketing
Cloud Development
Reach your target market and win them over with world-class Salesforce Marketing Cloud. This builds lasting customer relationships. Your app offers digital channels all powered by the Marketing Cloud.
Salesforce Service
Cloud Development
Meaningful, profitable customer relationships start with high quality customer service. With Salesforce Service Cloud you can support every customer where they are. Phone, email, chat, and web options are available.
Salesforce Cloud
Application Development
The straightforward development tools you need are here. Choose between building it yourself or leave it to our experts. Every app is customizable and is scalable as your business grows.
Salesforce Community
Cloud Development
Relationships are central to thriving 21st century businesses. Opt for a custom Salesforce branded community platform. This is available for your employee team or offer one to your customer community.
Salesforce Sales
Cloud Development
Automatically track sales, analyze campaigns and data, and strategize next moves in a Salesforce Sales Cloud platform. Help managers and team hit their goals and drive outstanding sales performance.
Frequently Asked Questions
These Frequently Asked Questions will help you learn more about Salesforce App Development and A3logics services.
Salesforce is a proprietary development toolkit. Experienced developers build custom products for instantly deployable and usable commercial and private app solutions.
The benefits of Salesforce development are extensive as Salesforce targets strategic, sales, customer service, and data needs. Other benefits includes organization, robust analysis, and customizability. A3logics developers can explain more via consultation.
Costs for Salesforce certified developers vary according to your project needs and the scope of the app or software development. All quality Salesforce product development starts with a personalized consultation that reviews your business needs, goals, customer segment, and technical assets. A3logics can speak to you about planning this here.
Currently, Salesforce Lightning is a leading global tool for sales cloud CRM. It can be used for a variety of industries. Salesforce Classic is not as comprehensive as Lightning, with Lightning's features offering superior features overall. For strategic information and advice, contact us for further information to plan a consultation.
Salesforce integrates well with external systems. This doesn't always require knowledge of code or an IT team though developers help minimize problems. One product option is Salesforce Connect to help with system integration. Above all, working with a development team, such as A3logics, supports simple, well-managed Salesforce integration processes.
There are range of high-value beneficial Salesforce Development Services. These include:
• Mobile App Development
• Internal App Development
• Custom Application Development
• Software Development
• AppExchange App Development
• Lightning App Development
• App Integration Services
• App Consultation Services
• Cloud Development
Speak with A3logics development team to learn more about available services and to find your preferred Salesforce development.
Firstly, Salesforce is a CRM, not an ERP. This is a common misunderstanding about the development tools. Salesforce CRM development helps your business manage relationships and interactions with customers. This includes transactions, correspondence and communications, leads, and marketing connections. A certified Salesforce developer can explain more via a consultation.